Doctor Charged in Michael Jackson's Death Faces Hearing Next Year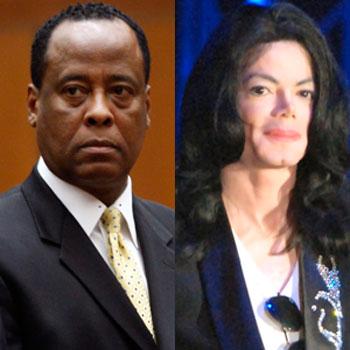 Conrad Murray - charged with the involuntary manslaughter of Michael Jackson -- will have his preliminary hearing in January, RadarOnline.com is reporting.
Los Angeles Superior Court Judge Michael Pastor scheduled the hearing for January 4th.
During that court event, the judge will determine whether there is enough evidence for the cardiologist to stand trial.
Murray is accused of giving Jackson a lethal dose of sedatives, including the anesthetic propofol.
Article continues below advertisement
He had been hired to serves as the singer's personal physician during a series of comeback concerts.
After emerging from a 45 minute in chambers meeting with Judge Pastor and Dr. Murray's attorneys, the District Attorney, David Walgren, said he expected the hearing would last for about 10-15 days.
"This is a must go counsel on January 4th," Judge Pastor said.
Judge Pastor also asked for "counsel to submit a stipulation by November 4th, 2010 about the handling of certain forensic evidence."