Exclusive
EXCLUSIVE: Dr. Conrad Murray Requests Dismissal Of Wrongful Death Lawsuit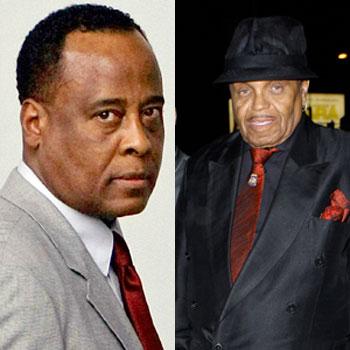 Dr. Conrad Murray, the cardiologist charged with involuntary manslaughter in connection with Michael Jackson's death, and who is being sued for wrongful death by Joe Jackson, has just filed legal documents stating Joe has no legal standing to sue.
READ THE DOCUMENT HERE
The attorneys for Dr. Murray claim in the document, "Joseph Jackson was not a dependent of Michael Jackson. He was not named in Michael Jackson's will.
Article continues below advertisement
Neither in life nor in death did Michael Jackson make any provision for the dependency of his adult father Joseph Jackson...Joseph Jackson applied for and was refused maintenance by the Estate of Michael Jackson because he could not show himself a dependent or that it was Michael Jackson's intent that he be treated as a dependent or heir."
Dr. Murray's legal team states, "the defendants do not merely challenge the pleading, but deny the underlying allegations that Plaintiff was in any way a dependent of the decedent, Michael Jackson, such that he would have standing in the instant matter."
Dr. Murray also calls Joe Jackson out for naming Katherine Jackson and Michael's minor children as "nominal party plaintiffs" in the lawsuit.
The docs states, "defendants aver that plaintiff has no authority to bring this suit in the name of Katherine Jackson. It has been reported in the press that Katherine Jackson wants nothing to do with this case."
Dr. Murray is asking the court to dismiss the lawsuit against him.