Conrad Murray Preliminary Hearing Set, Discovery Given To Defense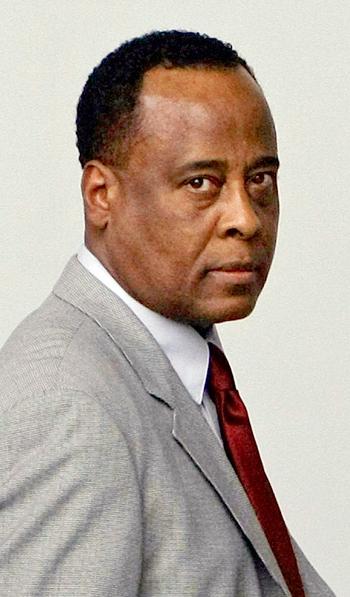 Michael Jackson's parents sat in the first row as a preliminary hearing was set for the man accused of contributing to the death of their son.
Joe and Katherine Jackson attended the court action Monday as Dr. Conrad Murray's preliminary hearing was scheduled for January 4, 2011.
Judge Michael Pastor also scheduled a status hearing for October 26, 2010. RadarOnline.com was in the courtroom as the legal proceedings connected to the shocking death of the King of Pop unfolded.
Article continues below advertisement
Deputy District Attorney David Walgren said Murray's preliminary hearing should last two to three weeks. It was also revealed that discovery from the district attorney was being turned over to the defense.
Judge Pastor granted a protective order regarding all discovery in the criminal case. The material cannot be released to anyone other than the lawyers, paralegals and investigators. "I expect this case is going to go to prelim on January 4th, 2011," Judge Pastor said.
Dr. Murray's legal team also wants access to three fluids that the coroner's office has for Michael Jackson. The lawyers want to re-examine some test results, including those from syringes and an IV Tube. The D.A. has issues with the request because of chain of custody issues and preserving the integrity of the samples.
Paris Turns Her Room Into A Shrine To "Daddy" Michael, Says Katherine Jackson
Judge Pastor wants the two sides to come to an agreement about the request, and if they can't, there will be a hearing. Judge Pastor ruled that the coroner's office must preserve the samples.