Exclusive
EXCLUSIVE: Dr. Conrad Murray Won't Face Justice Until January 2011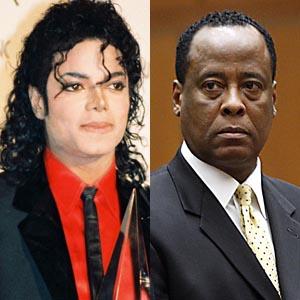 Dr. Conrad Murray is back before a Los Angeles judge on Monday, but he won't be facing the gavel of justice for another five months, RadarOnline.com has exclusively learned.
A source tell us Murray's preliminary hearing won't happen until January of next year.
"The preliminary hearing will last anywhere from 2-4 weeks," a source close to the case tell us.
Both camps will push the judge to sign off on the January date for the closely watched celebrity trial at Monday's hearing at 12:30pm PST.
Article continues below advertisement
VIDEO: Jermaine Jackson Wants To Meet With President Obama About Monument For Michael
Dr. Murray, the pop singer's personal physician, has pleaded not guilty to a felony charge of involuntary manslaughter.
The purpose of a preliminary hearing is for the judge to decide if there is enough evidence to send the case to trial, or if not, to dismiss it.
After an eight-month investigation, Los Angeles prosecutors charged the Houston-based cardiologist with allegedly administering a lethal cocktail of painkillers and anesthetics to Jackson in the hours before he died on June 25, last year.
Involuntary manslaughter carries the shortest sentence of any homicide charge in California.
If convicted, Murray faces up to four years in prison.
While Dr. Murray was recently photographed in Miami with his infant son and girlfriend while on vacation, sources tell RadarOnline.com he is grieving the unexpected death of one of his employees' children.
"Dr. Murray is having a very tough time because of the death," a source said. "Dr. Murray regards his employees as family."