Exclusive
EXCLUSIVE: Dr. Conrad Murray Settles Lawsuit Over $1.65 Million Loan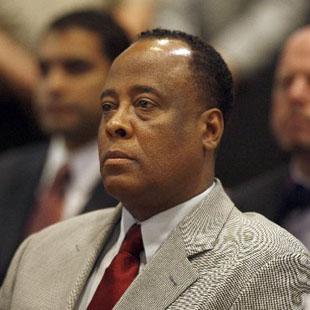 Dr. Conrad Murray has one less legal battle to fight and a roof over his head now that he's reached a settlement with the Federal Deposit Insurance Corporation - or FDIC - RadarOnline.com has learned exclusively.
In May 2010, Dr. Murray filed a lawsuit against the FDIC regarding a loan on his Las Vegas residence. Murray was seeking to mediate the terms of a $1.65 million promissory note that the FDIC took over after the original note holder, Irwin Union Bank & Trust Company, was shut down by the Indiana Department of Financial Institutions.
Article continues below advertisement
In the lawsuit, Dr. Murray claimed he fell behind on his mortgage in 2009 and was facing potential foreclosure. In an attempt to save his home, Dr. Murray says he elected mediation and attempted to work with his lender.
However, during the course of the mediation, the doctor was arrested for his alleged involvement in Michael Jackson's death and claimed his financial documentation was seized and has not been recovered.
The mediation process fell apart after that.
The FDIC attempted to dismiss the lawsuit in June 2010 but it appears the government has had a change of heart - now working with the doctor and his lawyers to settle the case.
On October 4, lawyers for both Dr. Murray and the FDIC jointly requested to continue a scheduled October 5 hearing as "Parties having agreed on the terms of a settlement and needing only to memorialize and execute an agreement and file a stipulation of dismissal."