Jury Selection To Begin March 24 In Dr. Conrad Murray Manslaughter trial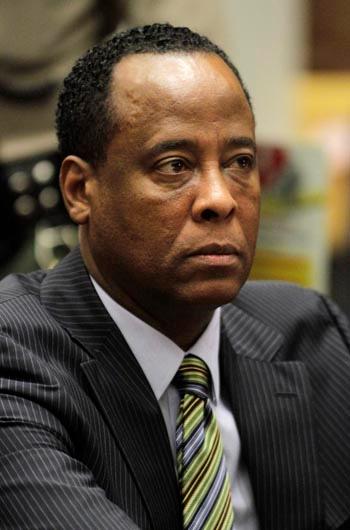 Jury selection in the involuntary manslaughter trial of Dr. Conrad Murray will begin on March 24, RadarOnline.com can report.
On that date Judge Michael Pastor will be asking potential jurors to answer 160 questions on a 30 page questionnaire, it was revealed in a pre-trial hearing Wednesday morning.
The jurors will then be asked to return in May to answer questions about what their views are concerning the late singer Michael Jackson's death. The questions aren't going to be made public before the jurors are finally selected.
Article continues below advertisement
During the hearing Murray's defense team requested that they be given access to fingerprints taken from a broken syringe found under Jackson's bed on the day of his death.
The defense is operating under the theory that Jackson injected himself with the fatal dose of propofol that killed him, contending that he did this when Dr. Murray wasn't in the bedroom.
The trial will likely begin around the time of the second anniversary of Jackson's death.