Michael Jackson's Doctor Bought 255 Vials Of Popofol Just Before His Death, Says Pharmacist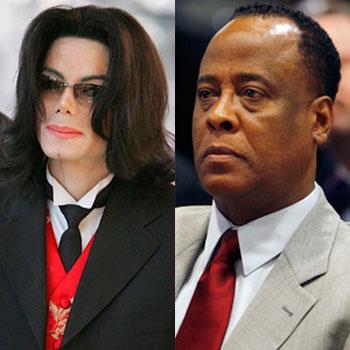 A pharmacist who testified Monday in a Los Angeles courthouse said Dr. Conrad Murray purchased 255 vials of anesthetic just months before Michael Jackson died, RadarOnline.com is reporting.
Murray is currently in the midst of preliminary hearings to determine if there is enough evidence to try him for the involuntary manslaughter of Jackson.
The pharmacist – Tim Lopez of Applied Pharmacy Service in Las Vegas – testified that Murray bought 130 vials of popofol at 100 milliliters each and 125 vials of the same anesthetic at 20 milliliters.
Article continues below advertisement
As RadarOnline.com previously reported, prosecutors argued negligence of the doctor on Friday when they pulled phone records that showed a delay in his call to 911, talking and texting with friends while he was supposed to be monitoring the King of Pop before he died.
Lopez testified that the orders were placed for the propofol between April 6 and June 10, 2009 and Jackson died on June 25 after prosecutors argue he was given a lethal dose of the powerful anesthetic.