Dramatic Testimony From The First Guard To See Michael Jackson Dead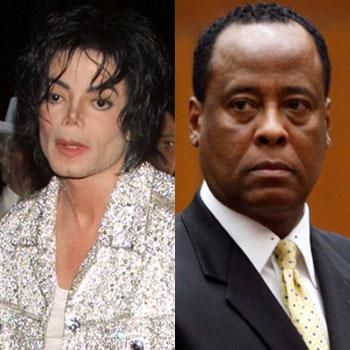 The first bodyguard to enter Michael Jackson's bedroom the night he died offered dramatic testimony in court Wednesday. Alberto Alvarez described seeing Jackson on the bed with his eyes open and his mouth open. Asked in court "Did he seem alive or dead?" Alvarez responded "dead sir."
Alvarez told the court he asked Dr. Conrad Murray what happened and was told " he had a bad reaction, a bad reaction that's all." Alvarez says at one point Jackson's children walked into the room and Paris screamed "daddy" and started to cry before Alvarez escorted them from the bedroom.
Article continues below advertisement
Alvarez testified Dr. Murray grabbed medicine bottles and a bag from an IV stand and had Alvarez pack them in a bag before calling 911.
Murray is facing manslaughter charges after administering the powerful anesthetic propofol to Jackson the night he died.
The preliminary hearing is to determine if there's enough evidence to take him to trial . Jackson's parents and siblings are in the courtroom and were there yesterday as well.
UPDATE: On the witness stand,a paramedic says he was never told Michael Jackson had been given the anesthetic propofol. Richard Senneff told the court when he entered Jackson's bedroom he saw the IV stand and thought Jackson was a hospice patient. He said the Doctor told him he'd given Jackson lorazepam to help him sleep but never mentioned the anesthetic propofol. Seneff said he soon found Jackson's legs were cold and an EKG was mostly flat.