Michael Jackson's Doctor Delayed 911 Call, Claim Prosecutors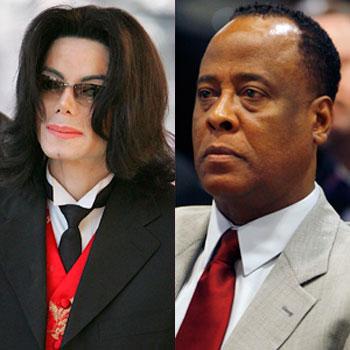 Dr. Conrad Murray spent hours on the phone, talking and texting with friends while he was supposed to be monitoring Michael Jackson before he died, prosecutors claim.
RadarOnline.com has learned attorneys in the case against the physician have revealed phone records in court which show Murray was busy chatting to his girlfriend when he discovered the King of Pop was not breathing.
The doctor's lover Sade Anding took the stand and admitted she was speaking with Murray when he discovered Jackson's body.
Article continues below advertisement
She told prosecutors that she was on the phone chatting for five minutes when she heard a commotion and realised he wasn't listening to her anymore.
But phone records presented in the case indicate Murray called her at 11.51am and did not place the 911 call for a further 30 minutes, suggesting he delayed contacting emergency services for almost half an hour.
"I heard commotion as if the phone was in a pocket or something," said Anding - who was in Houston the day Jackson died.
She said she heard coughing and mumbling and stayed on the line for a few minutes before eventually hanging up.
Phone records show Murray made or received 11 phone calls over five hours while at the singer's home caring for Jackson.
The details comes on the third day of the preliminary hearing to determine if there is enough evidence to try Murray for involuntary manslaughter.
Authorities content Jackson died after Murray gave him a lethal dose of propofol and other sedatives at his home.