Records Show Jackson Doc Texting and Talking While Star Lay Dying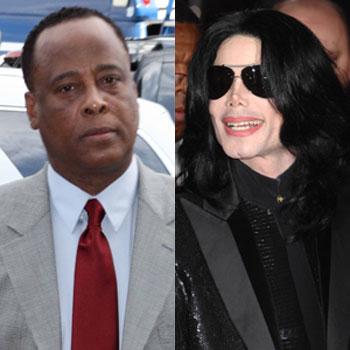 Records presented in court on Thursday show Dr. Conrad Murray was texting and talking on the phone during the time he should have been closely monitoring Michael Jackson's vital signs.
According to the records presented at the prelim, Murray had 11 phone conversations in the five hours before Jackson's death. Most damaging, he had three back to back calls lasting 45 minutes exactly up to the time he realized Jackson had stopped breathing.
Article continues below advertisement
On the stand, a phone company rep said Murray had five texts in those hours including two in the moments prosecutors believe Jackson had stopped breathing.
In earlier testimony, paramedics testified they saw Murray picking up vials of medicine and trying to pack them away despite telling them he had not given Jackson drugs.
Prosecutors contend Murray showed "extreme deviation from standard medical care" for administering the anesthesia propofol to Jackson and failing to use proper procedures to try to revive him.