VIDEO: Who Knew? The Husband Of Lindsay Lohan's Attorney Is Tonight Show Singer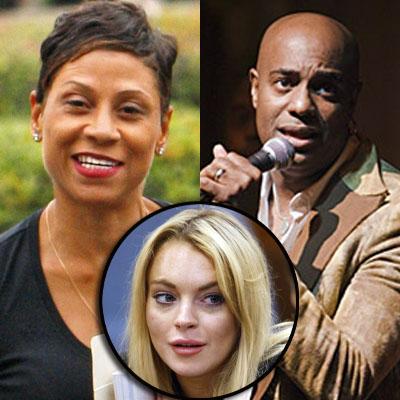 It really is a small world after all -- or, at least in Hollywood.
Jay Leno pointed out an unusual connection on Tuesday's Tonight Show, as he welcomed Lindsay Lohan: It turns out that Leno band member Dorian Holley, a vocalist, is married to Lindsay's high-powered attorney, Shawn Holley.
"I recently just found out!" LiLo said, laughing.
Dorian's resume is impressive, as he's also been a featured vocalist on Dancing with the Stars, and a vocal coach on American Idol. He also worked extensively with Michael Jackson from the 80s, up until the King of Pop's June 2009 death.
Article continues below advertisement