Exclusive
Lindsay Lohan's Appeal Could Take 'Months' To be Heard - Likely Be Denied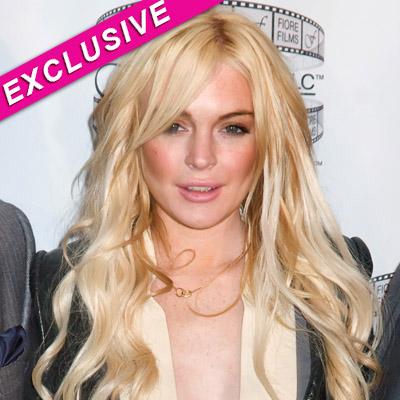 Radar Legal Editor
Lindsay Lohan's appeal of Judge Stephanie Sautner's ruling to send the embattled actress to jail for 120 days for violating terms of her probation, could take at least 2-3 months to be heard.
Meanwhile, the troubled Mean Girls star will remain free on bail until the appeal is formally heard.
However, sources close to the DA's office, tell RadarOnline that: "Lindsay's appeal will most likely be denied. The only thing this appeal is doing is buying Lindsay time to stay out of jail.
Article continues below advertisement
"The appeal will be held by the Appellate Department of the Los Angeles Superior Court, in front of three judges.
"Misdemeanor probation violation appeals are hardly ever overturned, especially when the defendant has been formally found in violation two times in the past year, one time with a jail sentence, and the other time, an extended rehab stint at Betty Ford.
Judge Sautner was well within her discretion and within the limits of the law to sentence her to 120 days in jail. Lindsay could have been sentenced to six months in jail, it could have been worse."
The Appellate Department has a very busy calendar, and Lindsay's lawyer will have to prepare the appeal, and the matter will be will be calendared. Our source tells us, "Either Shawn Holley, or an appellate expert will handle Lindsay's appeal. The District Attorney's Office will have someone from their Appellate Department represent the office at the hearing.
Article continues below advertisement
"The three judge panel will hear arguments, and take the matter under submission, and formally issue their ruling, most likely two weeks after the hearing.
"Lindsay's criminal history is going to hurt her appeal, no doubt. The two DUI arrests coupled with the grand theft arrest, and the fact Lindsay has been formally found in violation of terms on three separate occasions in the past year alone, she has no shot at having Judge Sautner's sentence thrown out.
"If Lindsay were smart, she would give up on the appeal, and accept the fact she is going to jail. The moment she was charged in connection with the necklace being stolen, she was going back to jail for the probation violation, regardless of whether she was guilty or innocent at trial.
"If Lindsay wants to get her acting career back on track, and get back to work, she needs to deal with this, do the time, so she can move on from this."
The source adds: "Lindsay would be happy if the appeal wasn't heard for another year, the longer she can stay out of jail in her mind, the better. If Lindsay decides to go through with the appeal, and the jail sentence is upheld, Lindsay could be spending her summer at Lynwood, just like she did last year."
RELATED STORIES: