EXCLUSIVE: 'Teen Mom' Amber Portwood & Gary Shirley Set For LA Move -- Together!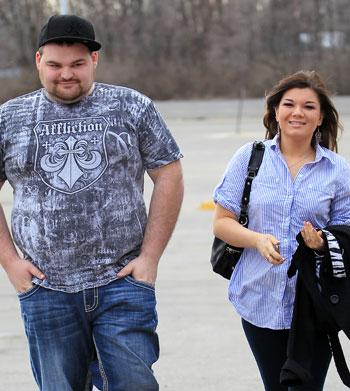 Teen Mom stars Amber Portwood and Gary Shirley plan to leave their Midwestern hometown of Anderson, Indiana behind and make the big move to Los Angeles, RadarOnline.com has exclusively learned.
"Amber and Gary will be in Los Angeles near the beginning of April to tape for Teen Mom," a source close to the couple told RadarOnline.com.
"But they're going to stay longer than they have to so they can look at places because they want to move out there."
Article continues below advertisement
Amber, 20, and Gary, 24, have had a tumultuous on-again-off-again relationship but the source said they've once again decided to get back together and are hoping to make it work.
"They want to start a new life together and moving to LA would be the best way to start over," the source said.
"And of course it would also really help with their future projects like book deals, a clothing line and more television."
RadarOnline.com obtained Amber's Petition for Permission to Travel with the State of Indiana, as well as her request for Further Modification of the No Contact Order filed.
Both petitions were filed on March 22.
Amber is required by law to petition for travel because she was charged in December 2010 with three counts of domestic battery and one count of neglect of a dependent by the Madison County Prosecutor's Office and spent the night in jail after turning herself in.
Article continues below advertisement
EXCLUSIVE PHOTOS: Teen Mom Amber Portwood -- Before She Was A Reality Star
Subsequently, a No Contact Order was put in place prohibiting her from contact with Gary, which has since been lifted, although Gary and Amber are not allowed to spend time together in the presence of their daughter, Leah.
A court official told RadarOnline.com "The order was modified so that they can now have contact with one another - but they cannot be together with their child unless it is during an exchange during visitation."