Rep. Giffords' Husband Speaks Out On Arizona Shooter -- 'It's Not The Parents Fault'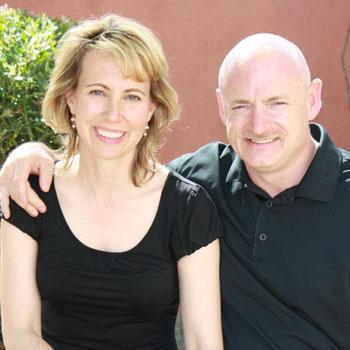 Congresswoman Gabrielle Giffords' husband spoke out for the first time since his wife was shot in the Arizona massacre, expressing empathy for the shooters parents, RadarOnline.com has learned.
"You know, I don't think it's their fault," Gifford's husband, Mark Kelly, told Diane Sawyer during an interview with ABC News.
"I'd like to think I'm a person that's…somewhat forgiving…they've got to be hurting in this situation…as much as anybody.
Article continues below advertisement
"And they must, I'm sure they love their son…they must be, you know, as distraught over this as we are."
As RadarOnline.com previously reported, shooter Jared Lee Loughner's parents, Randy and Amy Loughner, released a statement on January 8 after their son was arrested for the Safeway shooting.
"This is a very difficult time for us. We ask the media to respect our privacy. There are no words that can possibly express how we feel. We wish that there were, so that we could make you feel better. We don't understand why this happened. It may not make any difference, but we wish that we could change the heinous events of Saturday. We care very deeply about the victims and their families. We are so very sorry for their loss. Thank you."
Giffords has been in critical condition in the ICU at University Medical Center in Arizona but was upgraded to stable condition on Sunday, and although she's able to breathe on her own doctors are keeping her breathing tube in.
"So typical of her. She's in the ICU. You know, gone through this traumatic injury. And she spent 10 minutes giving me a neck massage," Kelly told Sawyer.
"I'm like, Gabby, you're in the ICU. You know…you don't need to be doin' this. But it's so typical of her that no matter how bad the situation might be for her… She's lookin' out for other people. I just stayed there because it seemed to comfort her."
Article continues below advertisement
Kelly is a NASA astronaut commander of Space Shuttle Endeavour and had been living in Houston to train for their final mission in April, but has been by his wife's side ever since the tragic shooting.
"We know that the recovery from these kind of injuries isn't measured in days and weeks. It's more like weeks and months," Kelly said.
"And so she's got a long, tough road ahead of her. But, you know, she's a really, really tough woman."