MUG SHOT: The Look Of Evil -- Arizona Shooting Suspect Jared Lee Loughner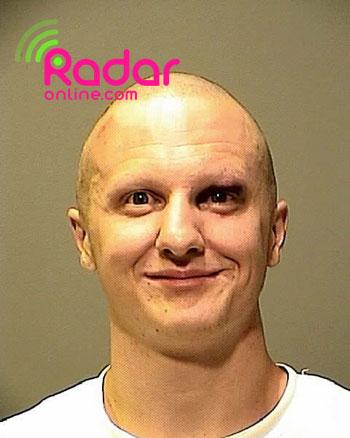 Police have just released this mugshot to RadarOnline.com... showing Arizona shooting suspect Jared Lee Loughner smirking just moments after he was taken into custody.
The alleged murderer is accused of gunning down 20 people - including Congresswoman Gabrielle Giffords - in a supermarket parking lot this weekend.
And this disturbing mugshot, taken shortly after police stopped his rampage, will leave the American public with chills.
Article continues below advertisement
With his shaved head, crazy looking eyes and smug grin, Loughner looks like a mad man.
The booking photo was obtained the same day he appeared in court for the first time accused of killing six people and injuring 14 others in the crazed attack last Saturday.
He entered the Arizona courtroom in shackles and wearing a tan prison uniform. CNN reported his eyes were "darting back and forth" but he spoke in a "strong voice" when questioned by the judge.
The six people dead in the wake of the desert massacre are U.S. District Judge John Roll, 63; 9-year-old Christina Taylor Green, who was born on 9/11, Giffords' aide Gabe Zimmerman, 30; Dorothy Morris, 76; Dorwin Stoddard, 76; and Phyllis Schneck, 79
Loughner is due back in court on January 24 for a preliminary hearing.
RELATED STORIES:
EXCLUSIVE INTERVIEW: Arizona Shooter Jared Loughner Wrote Mayhem Fest