EXCLUSIVE INTERVIEW: Arizona Shooter Jared Loughner Wrote 'Mayhem Fest' On Test & Was 'High On Drugs': Ex-Teacher Tells All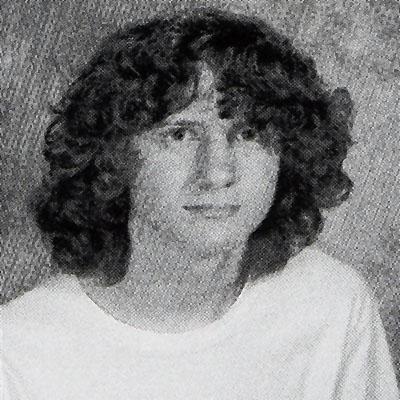 Arizona shooter Jared Loughner had an "evil smile on his face like The Joker from Batman", his college math teacher told RadarOnline.com in an exclusive new interview Monday.
Ben McGahee -- who taught Loughner at Pima Community College last summer -- believed that the 22-year-old was high on drugs in his class and represented a threat to his other students.
McGahee was so alarmed about Loughner's behavior that he alerted the college Dean and counselors when he discovered that Loughner had scribbled the words 'Mayhem Fest' on one of his math tests.
Article continues below advertisement
McGahee told RadarOnline.com: "Jared was not right. He clearly had mental issues and that really worried me and the rest of my students.
"He used to sit in my class with an evil smile on his face like The Joker from Batman and was totally unresponsive.
"It was as if he was high on drugs. He would sit there with a very red face just listening to his iPod and would make these strange mutterings every so often.
"He had originally enrolled in an eight week class around June of last year at a cost of around $150 to gain some extra credits.
"The class would run from a Monday through to Thursday for just under three hours and we had around a dozen students.
"Right from the start there was just something not right about the guy and we even had campus security notified just in case.
"When I discovered that he had written 'Mayhem Fest' on one the test papers along with some weird drawings, I decided to inform the college Dean and counselors.
Article continues below advertisement
"The decision was taken to remove him from our class. He probably only lasted around three weeks. He was also banned from being on the campus too."
As RadarOnline.com previously reported, Loughner killed six people and injured 14 others in the parking lot of Tucson supermarket when he tried to assassinate Arizona Congresswoman Gabrielle Giffords. She remains hospitalized in intensive care in a medically-induced coma.
The six people dead in the wake of the desert massacre are U.S. District Judge John Roll, 63; 9-year-old Christina Taylor Green, who was born on 9/11, Giffords' aide Gabe Zimmerman, 30; Dorothy Morris, 76; Dorwin Stoddard, 76; and Phyllis Schneck, 79.
McGahee was actually teaching when news broke of the horrific shooting spree, and he immediately telephoned his wife to find-out the details.
He added: "I like most people was shocked to hear about the shooting, but when I heard that Jared Loughner was responsible, I was not surprised at all.
Article continues below advertisement
"He was a deeply disturbed young man who had serious issues and he was the type of person who would commit this kind of horrific crime.
"Loughner had been at our college since 2005 and had taken philosophy and computer classes and had done well in philosophy apparently.
"But he was unemployed away from college and had few friends and was a real loner. Both myself and my students were relieved when he was removed from our class.