EXCLUSIVE: 'Teen Mom' Amber Portwood Harassing Me, Says Gary's New Girlfriend; Complaint Being Filed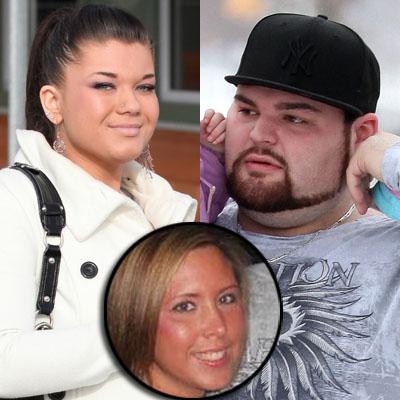 Teen Mom star Amber Portwood is being accused of harassing her ex-fiancé Gary Shirley's current gal pal Ashley, RadarOnline.com has learned exclusively.
Ashley is filing a complaint against the MTV star, we've also learned.
Ashley mistakenly texted Amber last week, setting Amber off into a frenzy of texts and calls to Ashley, according to a source familiar with the situation.
"Amber kept calling and harassing Ashley, asking her to 'meet up' so she could 'beat her a**,'" the source told RadarOnline.com.
Article continues below advertisement
"Ashley wasn't even responding at first but Amber just kept going, calling her a 'fat a** pot belly pig' and then even had a guy friend of hers call to try and scare Ashley by pretending he was a police officer."
Making matters worse, Ashley then met up with Gary, who got on the phone with Amber to try and calm her down – a violation of the 'No Contact Order' placed on the former lovers.
"I don't know what Amber said, but Gary said she sounded wasted and threatened to call Child Protective Services on her," the source continued.
"Ashley called the Anderson Police Department to file a harassment report because Amber just wasn't letting up."
"However, the Anderson Police Department does not have jurisdiction so Ashley has to re-file with the Anderson Sheriff's Department, which she plans on doing this week the source said.
"Ashley told the cops everything, including that Gary and Amber have been violating the 'No Contact Order' by talking but the officer said either Amber or Gary would have to call about that for them to look into it," the source told RadarOnline.com.
Article continues below advertisement
As RadarOnline.com was first to report, this isn't the first time the ex-couple has violated the 'No Contact Order.'
The two were in communication last week while Gary was in Tennessee visiting Amber's brother, Shawn Portwood.
"Amber is so hurt by everything going on. You know what she needs help with. I was with Gary last night and he said some hateful stuff to her," Shawn wrote on a Facebook page he started to help his sister Amber.
"You need to stand by your cousins side because she is hurting bad. I listened to her cry tonight for like 30 mins because she is so hurt by how people are to her."
In the 'No Contact Order' obtained by RadarOnline.com it clearly states, "The defendant is ordered to have no contact with Gary Shirley in person, by telephone or letter, through an intermediary, or in any other way, directly or indirectly, except through an attorney of record, while released from custody pending trial."
Article continues below advertisement