Exclusive
EXCLUSIVE: Oksana Grigorieva: I Didn't Bribe Anyone, I'm Far Too Broke!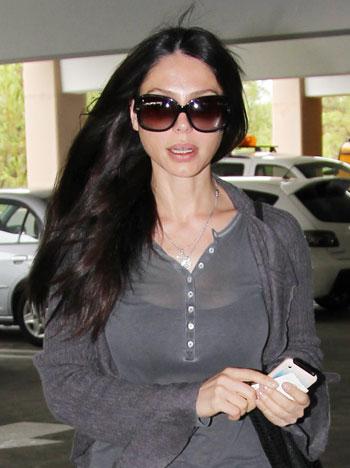 Oksana Grigorieva has categorically denied the sensational claim that she tried to bribe a witness in her ongoing legal battle with former lover Mel Gibson.
In a statement to RadarOnline.com, the 40-year-old's rep Steve Jaffe said: "The suggestion that Oksana bribed a witness is patently false. She never has bribed anyone. She is far too smart to do so and she understands the law and has excellent counsel. And besides, she is broke."
Article continues below advertisement
EXCLUSIVE FIRST PHOTOS: The Injury To Oksana's Teeth
RadarOnline.com first revealed how lawyers for the Hollywood actor plan to present evidence they claim indicates the mother-of-two tried to bribe a witness.
The individual is relevant in both the criminal and family law probes, we learned.
A source with knowledge of the situation said one of Mel's lawyers will be meeting with Deputy District Attorney John Lynch to detail the allegations.