EXCLUSIVE INTERVIEW & PHOTOS: Sister Of Missing Vegas Showgirl Suspects Foul Play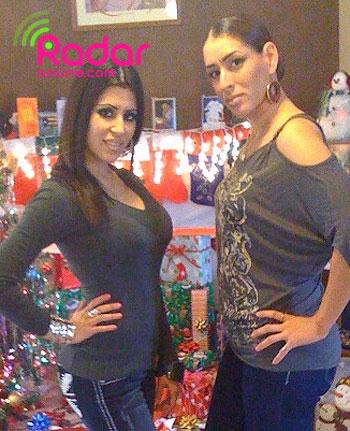 The sister of a missing Vegas showgirl has told RadarOnline.com she is starting to believe her sister met with foul play.
Deborah Flores-Narvaez went missing over a week ago from her Vegas home, as we previously reported.
In an exclusive interview, the former Washington Redskins' cheerleader's sister Celeste declared: "Someone else was involved in this."
Police found Deborah's car last Thursday in what is described as an abandoned run down neighborhood.
Article continues below advertisement
Celeste told RadarOnline.com news of the car is making her less hopeful, but she added "I have to make myself believe she is coming home."
She said her sister "didn't disappear in thin air, someone else was involved in this."
40 Year Old Virgin Star Gets Life In Stabbing
Police have said the last person to see Deborah alive was her on again off again boyfriend Blu Griffith, a fellow Vegas dancer; he is cooperating with the investigation and is not considered a person of interest.
The Narvaez sisters grew up in Baltimore, Maryland, and Celeste said her sister attended the University of Baltimore where she studied business and some law.
The family has shared their private photo album with RadarOnline.com in the hope anyone who has seen Deborah comes forward.
Deborah left Baltimore for Vegas just a few years ago.
Court records obtained by RadarOnline.com reveal Deborah had serious financial problems at the time of her disappearance.
MORE ON:
Celebrity Justice
Article continues below advertisement
There were numerous liens against her in Baltimore including a judgment for over 11 thousand dollars by Tek Systems and several from her landlord.
Her sister said Deborah gave up her career in business to follow her dream of being a dancer but insisted she was not an exotic dancer.
She described her profession as the equivalent of being a ballerina with hours and hours of practice involved.
She said her sister was bubbly, goofy, very friendly, loving and caring. The last time the two saw each other was last Christmas.