A&E Sued By Family Of Young Girl Shot And Killed On Reality Show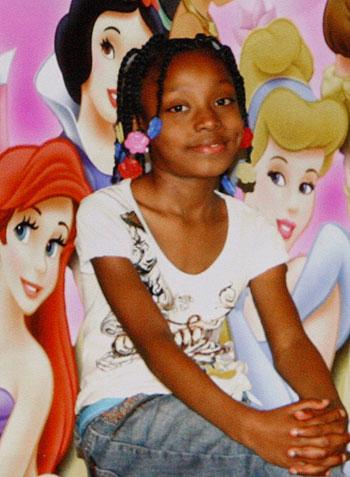 Television network A&E is being sued by the devastated parents of a seven-year-old girl who was killed on one of their shows, and RadarOnline.com has the shocking court documents.
EXCLUSIVE DOCUMENTS: Read The A&E Lawsuit
While camera crews filmed for the reality show The First 48, Aiyana Stanley-Jones was shot in the head during a police raid on her family's home.
Now her family is seeking more than $75,000 in damages for the injuries and emotional distress they and their little girl suffered as a result of her death.
Article continues below advertisement
The lawsuit accuses the network, the police reality TV show and Detroit cops of executing an illegal raid and claims invasion of privacy and their constitutional rights.
Detectives, used a no-knock warrant, threw a flash grenade into the home and burst through the door, during the raid seven months ago.
Moments after the grenade was launched, a police gun discharged, and a bullet fatally struck Aiyana, according to police.
But high powered attorney Geoffrey Fieger, who is representing her parents Charles Jones and Dominika Stanley, and her grandmother Mertilla Jones, say their tactics were unnecessary.
The entire scene was filmed leading some residents to speculate that cameras made police overly aggressive.
"Police fired into the lower duplex from the outside and struck 7-year-old Aiyana in her head, piercing her skull," he wrote in the lawsuit filed in U.S District Court in Detroit.
Article continues below advertisement
"Police then illegally entered the house and witnessed the aftermath of their senseless and destructive actions."
He went on to say; "This 'innovative' experience ended up being the tragic and senseless death of Aiyana."
'The First 48 ' is a cop reality TV show which follows detectives during the first two days of their investigations.
RELATED STORIES:
TV Chef Sentenced To State Prison For Soliciting Wife's Murder