TV Chef Sentenced To State Prison For Soliciting Wife's Murder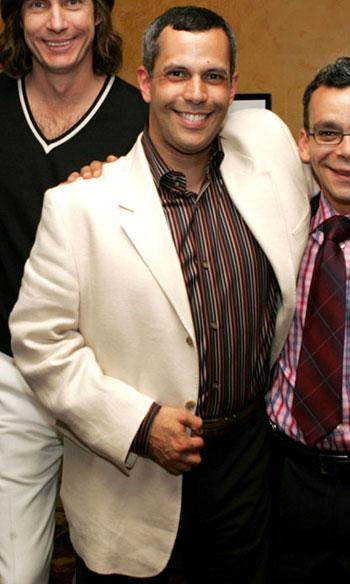 Juan Carlos Cruz, a former Food Network chef, appeared in a Los Angeles courtroom Monday morning where he was sentenced to state prison for attempting to solicit homeless men to kill his wife.
Airport Superior Court Judge H. Chester Horn sentenced Cruz to nine years in state prison - one count of attempted murder was dismissed at sentencing.
Cruz, 48, entered a plea of no contest on October 26 after he was charged with solicitation of murder.
Article continues below advertisement
The former chef was arrested in May 2010 by Santa Monica Police after approaching homeless men and offering them $500.00 to kill his wife.
VIDEO: Food Network Host Clowns With Wife Jennifer -- His Alleged Murder Target
The homeless men notified the police of Cruz's intentions to have his wife killed and a sting was set up, catching Cruz on videotape arranging for the murder of his wife.
RELATED STORIES:
MORE ON:
Celebrity Justice