The 40-Year-Old Virgin Star Gets Life Sentence For Stabbing Ex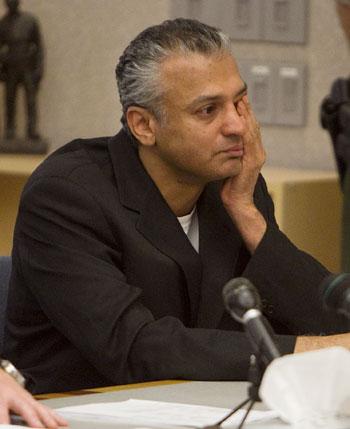 Shelley Malil,the actor from The 40-Year-Old-Virgin, got sentenced to life in prison on Thursday with possible parole, RadarOnline.com has learned. He had stabbed his ex-girlfriend 20 times after he stopped by her home unannounced and found her drinking wine with another man.
Three months ago, a jury convicted him of attempted premeditated murder and assault with a deadly weapon. They deliberated for less than four hours about the decision.
Article continues below advertisement
The sentence allows Malil to be eligible for parole in twelve years, though prosecutor Keith Watanabe said he could be freed in as few as nine years for time already served and for good behavior.
The incident happened in San Diego in August 2008 when Malil, 45, visited Kendra Beebe to apologize for taking personal items like marijuana from her house and to let her know he had emailed explicit photos of them to her co-workers.