Showgirl & Former NFL Cheerleader Mysteriously Disappears In Vegas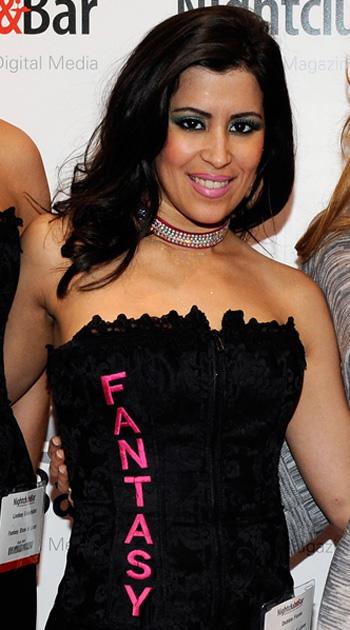 It sounds like a case for CSI, the crime show set in Las Vegas. Beautiful showgirl Deborah Flores-Narvaez has been missing for a week, RadarOnline.com has confirmed.
The popular dancer who appears in the adult show Fantasy at the Luxor and is a go-go dancer at Rain nightclub at the Palms Hotel, was last seen December 12 when she went to visit her former boyfriend Blu Griffin.
The former Washington Redskins cheerleader hasn't been seen since, although her car was recovered the next day.
Article continues below advertisement
"Dancing cheered her up, plain and simple," her sister Celeste Flores-Narvaez, who flew in from Atlanta to help with the search, told reporters. "It made her happy."
The distraught sister has spoken to Griffin who confirmed Deborah had visited him. "He told me that she said she'd been depressed for the past couple of says because it was the holidays and she wasn't around her family," Celeste told Fox News
"I can't make anything of this right now," Celeste added. "It's not like her to go missing."
RELATED STORIES:
40 Year Old Virgin Star Gets Life In Stabbing
Joran Van Der Sloot's Bizarre Apology
A&E Sued By Family Of Young Girl Shot & Killed On Reality Show