PHOTOS & VIDEO: Oksana To Appear On Oprah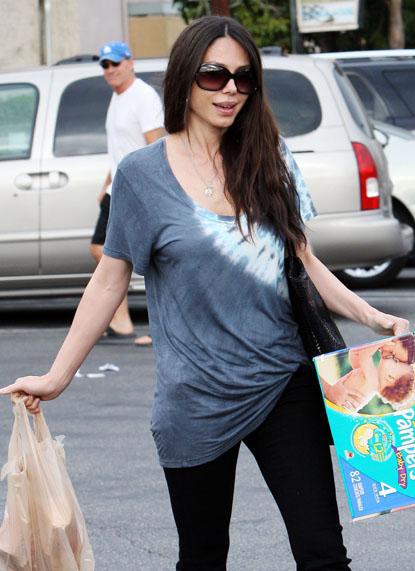 Oprah Winfrey has landed a coveted TV interview with Oksana Grigorieva, RadarOnline.com has learned, edging 60 Minutes for the honor of the first sit-down tell-all from Mel Gibson's baby's mother.
Winfrey's production company Harpo told US, who first reported the appearance on Wednesday, that the show had no announcements to make.
On Monday, RadarOnline.com exclusively broke news of the tug-of-war between 60 Minutes and Winfrey for the interview.
Article continues below advertisement
Watch the video on RadarOnline.com
"Oksana has a very powerful story to tell, from emigrating to the United States from Russia, her marriage to Timothy Dalton, her music career and the volatile relationship with Mel Gibson," an insider told us of what to expect in an interview with Grigorieva.
When asked by cameramen at a Los Angeles supermarket if she was going to do the interview, Grigorieva on Tuesday said she couldn't talk about it, adding "the truth will come out" regarding her jagged relationship with her ex, Mel Gibson.
Article continues below advertisement