PHOTOS: Audrina Patridge's Bora Bora Bikini Holiday With Corey Bohan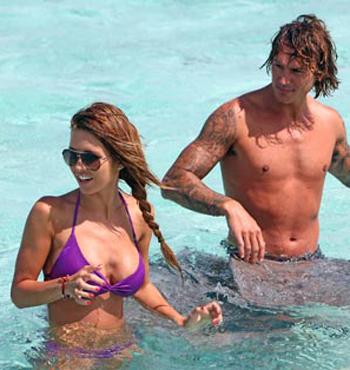 Audrina Patridge recently went swimming with the fishies- in a good way! RadarOnline.com has the latest photos from her and BMX biker beau Corey Bohan's trip to Bora Bora.
Audrina clutched Bohan tightly as they spent time in the water with some stingrays.
As the animals skimmed around them, The Hills beauty giggled as she wrapped her arms around Bohan for protection. After overcoming some fear, they fed the stingrays pieces of fish and skimmed their hands gently over the creatures' bodies.
Article continues below advertisement
Later on, the two relaxed by the water on beach towels before taking another dip in the crystal clear water.
"I miss bora bora!! Definitely paradise there...," Audrina wrote on her Twitter page Thursday.