Jax Taylor Quits SUR In Shocking 'Vanderpump Rules' Season Finale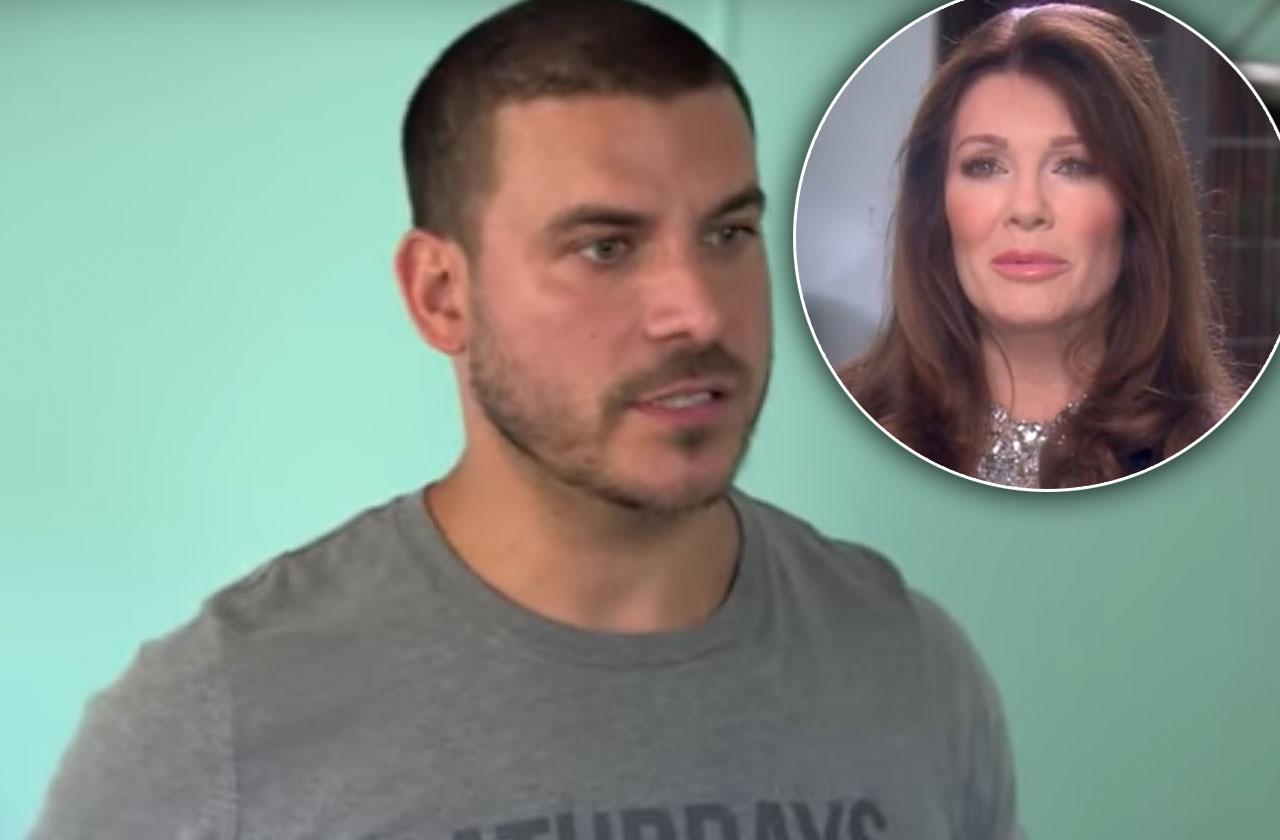 Article continues below advertisement
"I feel that I've given you so many chances and you have greatly disrespected me," Vanderpump told him.
"I am truly sorry. I've ruined everybody's life. I really have. I don't know what to do anymore," he responded, crying. Seeing his meltdown, Vanderpump teared up as well.
"I'm not going to go down this emotional road," Vanderpump told him. "You know what I'd like to see you do? Grow the f**k up."
"I just want you to accept my apology," Taylor emotionally told her.
"I'm not going to fire you," Vanderpump warned him. "I'm not going to give you the satisfaction. I'm telling you get out of your own head. Why don't you do the decent thing? Why don't you hand me your f**king resignation and do what you should have f**king done a long time ago?"
"Ok, I'll stop working for you," Taylor finally said. "I don't deserve to be working for you."
"Take some time, Jax," Vanderpump replied. "There is nothing more to be said."
Article continues below advertisement
"Thank you for talking to me. Thank you very much," he said between tears.
"Jax is still making the same mistakes he made six years ago," Vanderpump explained during her confessional. "You have to wake up and if you're not going to wake up I'm going to do it for you."
A somber Taylor revealed: "I've worked at SUR for seven years and that train has come to a stop. I'm literally starting from scratch."
Before he made his final exit, however, Taylor managed to get into another fight with Brittany Cartwright!
"You've just put me through hell," she told him about his cheating scandal. "And for me to move on you need to be gone."
"You're right. I'm sorry, I'm wrong," Taylor admitted, and let her list his many faults.
"You're wrong about cheating on me," she said. "You're right."
"He's a liar, he's a cheater, he's not going to manipulate me anymore," Cartwright said during her confessional.
Article continues below advertisement
"I deserve so much better," she told him and he agreed.
"She wanted to work hard and fix this and I'm the one that gave up. I don't want to live in a dismal relationship," Taylor confessed.
Stassi Schroeder's relationship also seemed to crash and burn on the season finale.
"We are always breaking up and making up," she said about Patrick Meagher. "I'm going to smush my feelings down and as a precaution I have a couple of Xanax with me. Cause like for real, that sh*t really works."
When she introduced him to Vanderpump, he made a crude comment about checking her out from behind, which didn't go over well.
"Patrick seems to say whatever comes into his mind," Vanderpump admitted. "Maybe that works on a radio show but not with me."
Schroeder tried to defend his comments, telling her boss, "This is why I feel like I'm so in love with him because we are both incredibly dry and sarcastic."
Article continues below advertisement
"Are you sober?" an incredulous Vanderpump asked her. "That's kind of condescending. You're not yourself right now."
"I never see you at a loss for words," Vanderpump said.
"I'm going to go protect my boyfriend right now," a confused Schroeder told Vanderpump.
"Every relationship that Stassi has been in guys kind of put her down and I don't want that for any woman," Vanderpump said.
"All I want for you is for you to find somebody who loves you and treats you right ," Vanderpump said in front of the couple.
"Why would talk to her that way when I'm sitting right here? I treat her well."
Vanderpump didn't buy it.
"I still think you have a good a**," he said after she bashed him.
"The only a** we are talking about right now is the one sitting right in front of me," Vanderpump said in her confessional.
Schroeder pathetically begged Meagher not to end their relationship after the awkward confrontation.
"I am so sorry. If you have to break up with me can it not be over tonight. Please? Please?" she said.
Article continues below advertisement
"I love Patrick and of course I want it to work out," she explained in her confessional. "Maybe I have a screw loose. Patrick blocks me on all social media on his phone and I still love him. I'm just cray."
Scheana Marie's relationship with Rob Valletta didn't go any better. At one point during the show, she donned a cute construction hat and tried to flirt with him, but he completely ignored her in favor of a fancy drink at the Tom Tom party.
"Brittany wants to get married and have a kid, I don't want to have a kid right now," Taylor told Valletta.
"I tell Sceana all the time, you just got a divorce. So, let's just enjoy dating each other."
"No offense, she puts you on a pedestal," Taylor warned Valletta. "She did that with Shay."
"She's more expressive about us," Valletta admitted. "I have to be man enough to pump the brakes."
The show wrapped up with James Kennedy getting hired back at SUR and Vanderpump praising LaLa Kent for her performance.
"Lisa f**king Vanderpump is telling me she believes in me and thinks I'm talented. I will die a happy b*tch," Kent said.
Stay with Radar for the Vanderpump Rules reunion show recaps!
We pay for juicy info! Do you have a story for RadarOnline.com? Email us at tips@radaronline.com, or call us at (866) ON-RADAR (667-2327) any time, day or night.