#ThrowbackThursday: Simon Barney Explains How 'Fame Is A Drug' A Year Before Divorce From Tamra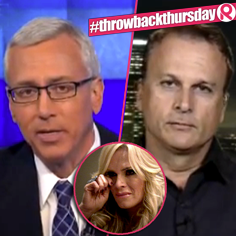 It's #ThrowbackThursday (or #TBT if you prefer), which means RadarOnline.com is taking a look back to move forward on some of today's hottest stories.
This week, we take you back to 2011, when Simon Barney, then married to Tamra, spoke with Dr. Drew in the wake of Russell Armstrong's suicide.
Simon, of course, remains a hot topic this week in his custody battle with Tamra, complete with jarring allegations made in court and social media meltdowns adding to the train-wreck.
Article continues below advertisement
Prodded by Dr. Drew, Simon reluctantly opened sup about the salacious nature of programs like the Real Housewives franchise.
Scorned Exes Tell All: Inside Hollywood's Ugliest Splits
"You gotta understand what the object of the whole show is: It's for drama," Barney said, explaining that producers will take the 5 percent of your life that constitutes "the bad side" and blow them up to be major storylines for the sake of ratings.
The articulate Barney went on to say how he believed that "fame is a drug," and "that there are certain endorphins given off when people are recognized.