Exclusive
A Family Torn Apart: 'RHOC' Star Tamra Barney's Estranged Daughter 'Not Invited' To Hawaiian Vacation -- 'I Wouldn't Have Gone Anyway,' She Declares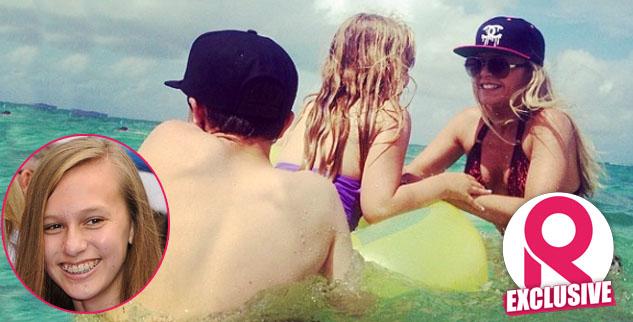 Article continues below advertisement
Tamra, her new husband Eddie Judge and kids Spencer, 13, and Sophia, 8, took a Hawaiian vacation last week, WITHOUT Sidney.
Faked Scenes, Lies & Payoffs – The Ultimate Guide To Reality TV Shows
"Sidney didn't go to Hawaii, in fact, Sidney has only seen her mother a total of 11 times since she moved out," a source told Radar.
On Tuesday night, Sidney confirmed the news, tweeting to her mother: "The reason I didn't go to Hawaii is because you didn't invite me and I wouldn't have gone anyway."
Simon made explosive allegations in legal documents pleading for child custody, exclusively published by Radar on Tuesday, in which Tamra's ex claims she's guilty of child neglect — failing to bathe and feed the children properly.
In response, Tamra told Radar the allegations were "bullish*t" and said the "truth will come out soon." The reality TV star then posted the following photo on her social media accounts:
Article continues below advertisement
And when asked why Sidney wasn't in the Hawaii photo, Tamra tweeted:
But the estranged mother-daughter duo has been at odds for quite some time, as evidenced by exclusive text messages obtained by Radar.
"You treat me like sh*t," Tamra tells her daughter in one message (which were included in legal documents filed by Simon) and asks in another, "What have I done to you that you hate your own mother?"
Tamra even pulls the legal mother card at one point.
"Answer me. I tried calling. You need to answer me. I've been very nice for months now. I have legal rights as your mother and I really don't want to go that route," she texted.
"But if you refuse to communicate, you leave me no choice! For the life of me I can not understand why you are SO disrespectful to your own mother. Can you please answer me."
The insider concludes, "Sidney is a lot more stable without so much interaction with her mother."
There's more to come from the allegations Simon made in the legal documents, but for now, Tamra is staying close-mouthed on the controversy tweeting on Tuesday: