Mystery Deepens After Dazed & Confused Coast Guardsman Resurfaces Three Months After Vanishing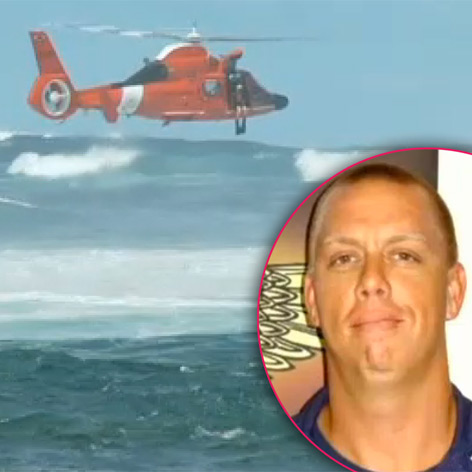 A Coast Guardsman, who was feared dead, has miraculously reappeared three months after he went missing, albeit very dazed and confused.
Petty Officer First Class Russell Matthews was incoherent when he returned to his home in Honolulu, Hawaii, on Sunday night and is currently in the hospital for observation while both his family and colleagues wonder where he has been since vanishing on October 9, reported the Huffington Post.
Article continues below advertisement
However, Coast Guard investigators looking into his disappearance won't question him until he's released by doctors, said Lt. Gene Maestas. "We'll try to find out why he disappeared and all the details surrounding his case," he explained.
Police found the 36-year-old rescue swimmer's car at Kaena Point, a remote area of Oahu, after his new wife reported him missing; friends had described him as emotionally distraught and concerned for his welfare.
According to the KITV.com, Matthews was being investigated for illegal use of drugs, specifically marijuana, before his disappearance, which could have resulted in his discharge if proven true.
October 2012 also marked the one-year anniversary of when Russell's first wife, Cara, died from a self-inflicted gunshot wound to the head, which the medical examiner ruled a suicide but felt a contributing factor was a brain injury she had received during a severe accident three years earlier when she was hit by a car while towing the couple's two children behind her bike.