New Expedition Launches Search For Amelia Earhart 75 Years After She Vanished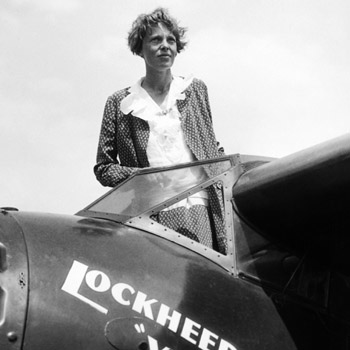 By Debbie Emery - Radar Reporter
Monday marked the 75th anniversary of Amelia Earhart's disappearance and the launch of a new search for her doomed plane that vanished without a trace on July 2, 1937 over the South Pacific.
The International Group for Historic Aircraft Recovery (or TIGHAR, pronounced "tiger") is setting out to search for Earhart's plane, the Electra, on the island of Nikumaroro, where they believe Earhart was stranded and later died, reported BBC.co.uk.
Article continues below advertisement
The first woman to fly across the Atlantic Ocean, Earhart was attempting to circumnavigate the globe with crew member Fred Noonan when they lost radio contact and were never heard from again, sparking the most expansive search effort in aviation history.
The latest $2 million expedition will search the underwater reef slope off the west end of Nikumaroro, formerly Gardner Island, an uninhabited coral atoll in the Pacific, looking for signs of wreckage from Earhart's Lockheed Electra.
Led by Richard Gillespie, TIGHAR is proposing an altertative theory as to what happened on that last ill-fated flight. Many experts think a navigational error caused the pair to run out of fuel over the sea, but the Wilmington, Delaware-based nonprofit group believes Earhart crashed on Nikumaroro and survived there for days before finally succumbing to hunger, thirst or injury.
"What we're hoping for is to come back with good imagery, photographs of wreckage that's conclusively, unquestionably pieces, at least, of Amelia Earhart's Lockheed Electra aircraft; that's the goal," said Gillespie, whose team will deploy robots equipped with sonar and high-definition video cameras to search the waters off the island for clues.
Article continues below advertisement
New Clue Could Solve The Amelia Earhart Mystery That's Captivated America For 75 Years