Nurse Who Aided Dark Knight Shooting Massacre Victims Mysteriously Drowns On Vacation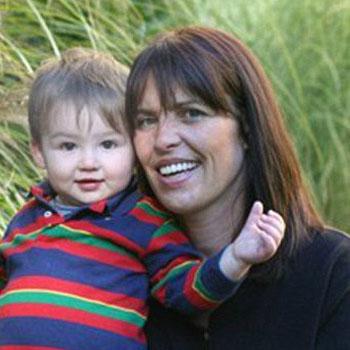 By Amber Goodhand - RadarOnline.com News Editor
A nurse who aided victims of the Colorado Dark Knight shooting massacre in July tragically drowned during a family vacation, RadarOnline.com is reporting.
Jennifer Gallagher, 46, her husband of seven years and five-year-old son were in West Lake Okoboji in Iowa when after a night time swim, she was reported missing the morning of August 7.
According to a news release from the local authorities, a family member pulled Jennifer's body from under the dock later that day.
Article continues below advertisement
Jennifer helped care for the victims of James Holmes' senseless shooting on July 20 at the University of Colorado Hospital.
"She worked the morning after the Batman massacre in a very busy unit of the hospital - so she saw everything really, some really bad injuries," her husband, Greg Pinson told Ireland's the Herald.
"She was wonderful to our son Jack. She loved him more than anything in the world. I admired her so much and loved her dearly. We're struggling to cope without her."
Greg explained that he and their son Jack were sleeping when Jennifer decided to take a boat out on the lake.
"She wasn't a very strong swimmer and I suppose she just wasn't able to stay afloat. The hardest thing is I may never know what really happened to Jenny," he said.
Gallagher's death remains under investigation by the Dickinson County Sheriff's Office.
RELATED STORIES:
'Son Of Sam' Serial Killer Speaks Out About Gun Crime, Calls Violence 'Senseless'
Psychiatrist for 'Batman Shooter' Shared Concerns With University Police Weeks Before Rampage
Behind Bars: Inside 'Batman Shooter' James Holmes' Jail Life
Psychiatrist for 'Batman' Shooter DID Warn Others About Possible Threat