Dark Knight Shooter Had 'Booby Trap' Set Up At His Apartment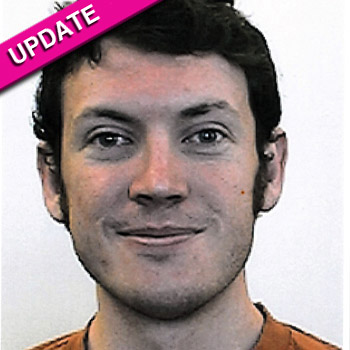 By Amber Goodhand - Radar News Editor
The number of people shot by alleged shooter James Holmes in a Colorado movie theater in the early morning hours of Friday has risen to 71, with 12 confirmed dead and 59 wounded and RadarOnline.com has an update with new details of the horrific event.
Aurora Police Chief Dan Oates revealed during a press conference on Friday morning that authorities have discovered a very sophisticated "booby trap" at Holmes' apartment.
Article continues below advertisement
"There's some chemical elements there… They're linked together with all kinds of wires," Oates said.
"We have a lot of smart bomb techs up there deciding what we're going to do."
Authorities say Holmes was wearing a gas mask and had a rifle and handgun on him during the shooting at the Denver-area theater, and New York Police Commissioner Ray Kelly said Holmes had red hair during the attack and was dressed like Batman's arch-nemisis, The Joker.
"That's not something I will discuss," Oates said when asked about it at the press conference, although he did admit speaking with Kelly earlier in the day.
Authorities said they have conducted roughly 200 interviews regarding the massacre and found Holmes' car parked outside the back of the theater and think he entered through the exit door.
Eyewitness Corbin Dates told CNN that there was a suspicious man sitting in the theater alone on his cell phone just moments before the exit door swung open and Holmes entered the theater — suggesting he may not have acted alone.
Article continues below advertisement