'She Was Off On Another Boat Screwing Around': What Robert Wagner Allegedly Told A Never-Before-Interviewed Coast Guard Witness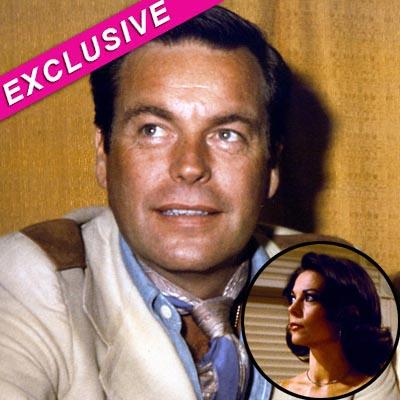 Senior Executive Editor, Star Magazine
Robert Wagner told a Coast Guard captain he didn't call for help sooner to find his missing wife Natalie Wood because he thought she was off "screwing around," homicide detectives have been told.
In a sworn statement presented to the Los Angeles County Sheriff Department, Roger Smith, the former Supervising Rescue Boat Captain on Catalina Island, Calif., said he was the first to question the Hart-to-Hart actor about what took place on their yacht, Splendour, on the fateful night of November 29, 1981.
Article continues below advertisement
RadarOnline.com has exclusively obtained Smith's declaration.
In it, the veteran Coast Guard staffer said he questioned Wagner, now 81, just moments after Wood's body was found floating in the ocean.
"Before the detectives arrived on the scene, Deputy Knoll and I questioned Natalie Wood's husband, Robert Wagner," Smith recalled in the document, which in part, compelled law enforcement authorities to reopen the mysterious case.
"When asked why Wagner hadn't called for help earlier, Wagner's reply was something to the effect of, 'We thought she was off on another boat screwing around because that's the kind of woman she is.'''
Wagner is not considered a suspect, police have said.
Wood, a three-time Oscar nominee, was said to have had a bitter fight with Wagner onboard the yacht they were on and vacationing with their friend, actor Christopher Walken, on the night she disappeared, at age 43.
Article continues below advertisement
She was last seen by her husband just after 11pm.
The West Side Story star was missing for several hours before authorities were notified and her body subsequently recovered. A ship to shore call was apparently placed at 1:30am and the Coast Guard was not called until 3:30am.
Smith said he had not been notified about Wood's disappearance until 5:00am for search and rescue purposes.
In his declaration, Smith wrote that he was disturbed by many aspects of the case, including Wagner's comments in the aftermath of his wife's death.
Wood's sister, Lana, also wrote that she found Wagner's alleged "screwing around" slur 'disturbing' and authored her own declaration in support of Smith.
As RadarOnline.com reported, the ship's captain, Dennis Davern, described to police the intense atmosphere onboard the yacht where Wood, Wagner and her co-star Walken were taking a vacation.
He said the mood onboard Splendour from the time the outing began on Friday, November 27, was tense and he heard the couple arguing on the fateful night that Wood disappeared.
Article continues below advertisement
"Get off my f*cking boat," Daven has alleged Wagner told Wood.
The tempestuous pair had married twice. Once in 1957, with them divorcing five years later -- and again in 1972 which lasted until her death in 1981.
They had one child together, Courtney. Wood also had another daughter, Natasha, from her previous marriage to British producer Richard Gregson.
Davern claimed that Wagner had flown into a rage earlier in the evening, accusing Walken of wanting to sleep with his wife and crashed an open wine bottle onto a coffee table in a fit of rage.
Walken had retired to his room soon after and apparently slept through the couple's fight and didn't know about Wood's disappearance until the morning.
The case into the cause of Wood's death has been reopened after Margaret Rulli, author of Goodbye Natalie, Goodbye Splendour, petitioned the Sheriff's Department to again probe the case.
RELATED STORIES:
'I Gave Natalie Wood & Robert Wagner Quaaludes,' Capt. Dennis Davern Tells Cops