Exclusive
'I Gave Natalie Wood & Robert Wagner Quaaludes,' Capt. Dennis Davern Tells Cops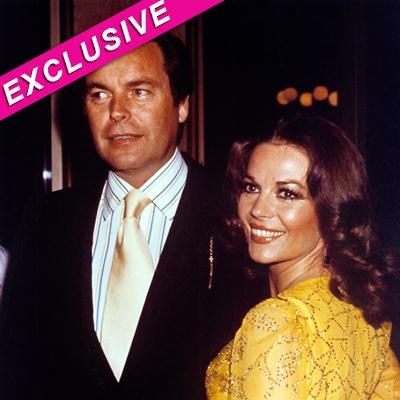 Dennis Davern, The captain of Robert Wagner's yacht, the Splendour, has admitted in a sworn declaration to the Los Angeles County Sheriff's Department that he gave Natalie Wood, Christopher Walken, and the Hart to Hart star Quaaludes, a powerful sedative, RadarOnline.com is exclusively reporting.
The Los Angeles County Sheriff's Department announced last Friday that the Natalie Wood case was being reopened because of new evidence that they had received. A spokesman also firmly stated that Robert Wagner is not a suspect in his wife's death.
Article continues below advertisement
In 2008, Dennis Davern and Margaret Rulli wrote a book about the tragic weekend that Natalie died entitled Goodbye Natalie, Goodbye Splendour; in it, he writes about alcohol and drug use on board the yacht on that fateful night in 1981.
He's now taken his recollections about drugs and booze a step further, and sworn to it in his declaration.
"The yacht outing began on Friday, November 27, 1981 around noon with passengers Robert Wagner, Natalie Wood, Christopher Walken, and myself, caretaker and skipper of the Wagner yacht, Splendour, a 60 ft. sport fisherman boat with 13ft dinghy. A tense atmosphere prevailed from the start of the cruise, and it was made clear to me by Robert Wagner that he was not content entertaining his wife's Brainstorm co-star, Christopher Walken aboard this cruise to Catalina Island. As the day progressed, the tension thickened and I offered Christopher Walken, Natalie Wood, and Robert Wagner each a pill (Quaalude) which we all took," Davern states in the declaration.
Wood and Davern left the Splendour that evening and spent the night together in a hotel room on Catalina island. "Near 10:30 p.m., Friday Robert Wagner said he wanted to move the 60 ft. yacht 12 miles away to the quiet more desolate part of the Island at the Isthmus (Two Harbors). Natalie Wood argued that it was not safe in the rainy, dark night to make the move. Robert Wagner, appearing drunk, insisted on the move and started to prepare for it. Natalie Wood demanded to leave the boat, so I left with her and we spent Friday night at the Pavillion Lodge in the same hotel room. She expressed anger over her husband's behavior, and said she was going to leave the Island come Saturday morning," Davern alleges.
Article continues below advertisement
The Hollywood actress and boat captain returned to the luxurious yacht on Saturday, and all four went to dinner at a restaurant on the island, but Davern and Walken smoked marijuana that night. Davern declared.
"Robert Wagner and I joined Natalie Wood and Christopher Walken for dinner at Doug's. After drinking at the bar for an hour, we were seated in the dining room at approximately 7:00 PM. Christopher Walken and I returned to the Splendour to retrieve wine, two bottles of Soave Bolla. We left one bottle in the dinghy and took one bottle back to the table. Christopher Walken had offered marijuana and he and I smoked a joint on this brief mission to get wine."
MORE ON:
Celebrity Justice
Davern claims that Wagner waited over two hours before notifying authorities that Natalie Wood was missing. "Over two hours passed before I finally convinced Robert Wagner to make a call for help. He did not call for professional help. He radioed the Island area and said, 'Someone is missing from our boat.' He did not mention Natalie Wood's name," the seaman asserts.
Despite being admittedly drunk and under the influence of drugs, Davern has said during media interviews this past week that his memory of the events leading up to Wood's drowning are crystal clear, and that he lied to the cops during the initial investigation into her death, but he is now telling the truth.
Article continues below advertisement
Robert Wagner has issued the following statement about the new investigation:
"Although no one in the Wagner family has heard from the LA County Sheriff's department about this matter, they fully support the efforts of the LA County Sheriff's Dept. and trust they will evaluate whether any new information relating to the death of Natalie Wood Wagner is valid, and that it comes from a credible source or sources other than those simply trying to profit from the 30 year anniversary of her tragic death."