Robert Wagner Told Me What To Say To Cops, Boat Captain Claims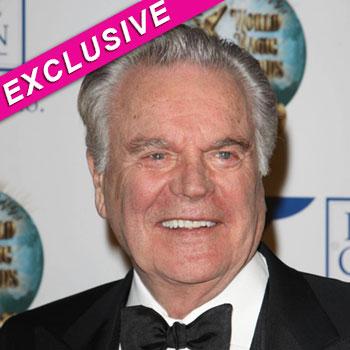 By Dylan Howard - Senior Executive Editor, Star magazine
The captain of the luxury yacht Natalie Wood was on before she drowned in 1981 has claimed he initially wasn't candid with cops because Robert Wagner told him what to say.
In re-opening the investigation into Wood's drowning, law enforcement officials have stated that Wagner is not a suspect in his wife's death.
RadarOnline.com has learned that it was a sworn statement from boat captain Dennis Davern to homicide detectives that triggered them to reopen the case.
Article continues below advertisement
Davern wrote that Wagner "instructed me to never offer any details in reference to the circumstances surrounding Natalie Wood's disappearance from the yacht on the night of November 28, 1981."
Davern said the actor immediately hired an attorney who drafted the boat captain's version of events about what happened on board Wagner and Wood's yacht Splendour with their friend, Oscar-winner Christopher Walken, on the fateful night.
The day after Wood's body was found off the coast of California, Davern recalled being summoned to Wagner's bedroom at his Beverly Hills home, where he met with a lawyer and was ordered: "Say nothing."
"Wagner informed me he would hire an attorney who would handle my statement about Natalie Wood's disappearance and drowning, which he did before Natalie Wood's funeral," Daven told cops.
"I signed a statement the appointed attorney drafted, one completely void of the facts surrounding Natalie Wood's disappearance."
Article continues below advertisement
Later, at the lawyer's office, Davern met with Detective Duane Rasure, from the Los Angeles County Sheriff's Homicide Bureau, who he said "did not ask questions.
"Detective Duane Rasure accepted the statement that had been prepared for me — a statement claiming that I did not know details about Natalie Wood's disappearance from the yacht," said Davern.
"Although I did want to reveal what I knew, I obeyed what had been asked of me."
The West Side Story actress' drowning was ruled accidental, at the time.
In the aftermath of Wood's death, Davern revealed that Wagner asked him to reside at his home and secured him a job as an extra on his TV show, Hart to Hart.
In his statement he wrote, "I joined the Screen Actor's Guild which led to more general acting jobs in the following year that I was a guest/resident at the Wagner home. It was only a few months after Natalie's death that Robert Wagner began dating.
Article continues below advertisement
"Within 18 months of Natalie Wood's death, my conscience began to bother me over the way her death had been handled."
Robert Wagner has issued the following statement about the new investigation:
"Although no one in the Wagner family has heard from the LA County Sheriff's department about this matter, they fully support the efforts of the LA County Sheriff's Dept. and trust they will evaluate whether any new information relating to the death of Natalie Wood Wagner is valid, and that it comes from a credible source or sources other than those simply trying to profit from the 30 year anniversary of her tragic death."