'Robert Wagner Is Not A Suspect' In Natalie Wood Death Case, Say Police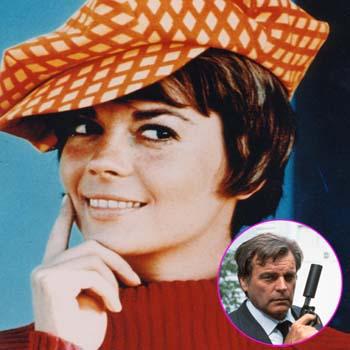 Police investigating the drowning death of Natalie Wood revealed in a news conference on Friday that her then-husband Robert Wagner is not a suspect, RadarOnline.com has learned.
Lieutenant John Corina said that new information is "substantial enough" to justify taking another look at the case but did not comment about any possible arrests or confirm if ship captain Dennis Davern had been questioned.
Article continues below advertisement
As RadarOnline.com previously reported, the famous 1981 case was officially reopened this week after homicide investigators received new information in the longtime Hollywood mystery.
Wood drowned November 29, 1981 while yachting off of Southern California's Catalina Island with Wagner, actor Christopher Walken and Davern. Her death was ruled an accidental drowning and the Rebel Without A Cause star was reportedly drinking the night that she fell over-board from the vessel named "Splendour."
In a bombshell interview on Friday, Davern told the Today Show that he had lied to officers investigating the death back in the early 80s, and he thinks Wagner is responsible.
"I made some terrible decisions and mistakes," he told NBC's David Gregory. "I did lie on a report several years ago...I made mistakes by not telling the honest truth."
He added, "We didn't take any steps to see if we could locate her...I think it was a matter of, 'We're not going to look too hard, we're not going to turn on the searchlight, we're not going to notify anybody right now.'"
Article continues below advertisement
According to the Associated Press, when asked if the fight between Wood and Wagner ultimately led to her death, Davern replied, "Yes."
"How so?" asked Gregory.
"Like I said, that's going to be up to the investigators to decide," the captain said after a long pause.
Wagner's spokesman Alan Nierob said in a statement Thursday, "Although no one in the Wagner family has heard from the LA County Sheriff's department about this matter...they fully support the efforts of the LA County Sheriff's Dept and trust they will evaluate whether any new information relating to the death of Natalie Wood Wagner is valid, and that it comes from a credible source or sources other than those simply trying to profit from the 30 year anniversary of her tragic death."