Mike Tyson: 'It's Always Been An Honor To Be Compared To Joe Frazier'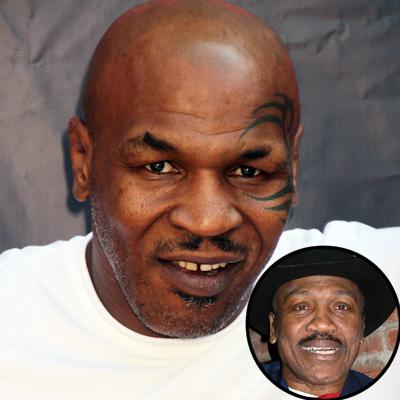 Mike Tyson has taken to Twitter to pay homage to late boxing legend Smokin' Joe Frazier, who died at 67 Monday in Philadelphia after a battle with liver cancer.
"Today is a sad yet remarkable day as we mourn the death of boxing legend Joe Frazier & honor him by celebrating his amazing accomplishments," Tyson, 45, tweeted, expanding in detail about his admiration for the fallen fighter.
Article continues below advertisement
"Frazier and Muhammad Ali were quintessential the apex of pedigree fighting in which each man would not give an inch until they were dead. Their era was competitive fighting at the highest level. As a young fighter it has always been an honor to be compared to Frazier."
Tyson, who uploaded a pic of Ali and Frazier as his Twitter background, wrote, "My family and I are sending our sincerest condolences to the Joe Frazier family."