Coroner: Amy Winehouse Drank Herself To Death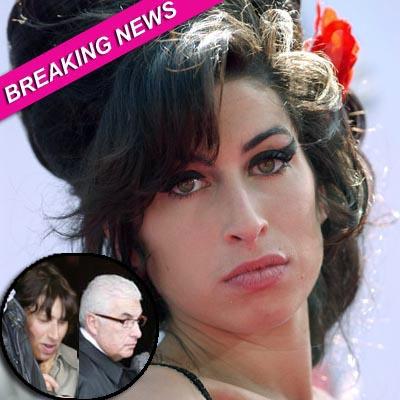 Amy Winehouse's death at 27 was the result of a massive alcohol binge, London-based coroner Suzanne Greenaway said Wednesday, dubbing the Rehab singer's untimely demise "death by misadventure."
Winehouse's parents were at Wednesday's inquest hearing in London, and were relieved "to finally find out what happened to Amy," Winehouse family spokesman Chris Goodman said.
"The court heard that Amy was battling hard to conquer her problems with alcohol," he said, "and it is a source of great pain to us that she could not win in time."
Article continues below advertisement
No drugs were found in Winehouse's system -- just a "very large quantity of alcohol" -- according to examining pathologist Suhail Baithun.
Winehouse was 4.5 times over the legal driving limit, Baithun said, when her body was discovered July 23 at her Camden, north London home.
The Back To Black singer had tried to quit drinking, her doctor Dr. Christina Romete said, but picked the habit back up prior to her death. Romete added Winehouse did have prescriptions for alcohol withdrawal drugs, including the sedative Librium, though those played no role in her death.