Exclusive
Heavy D's Life Lesson To John Salley: 'Nobody Owes You Anything'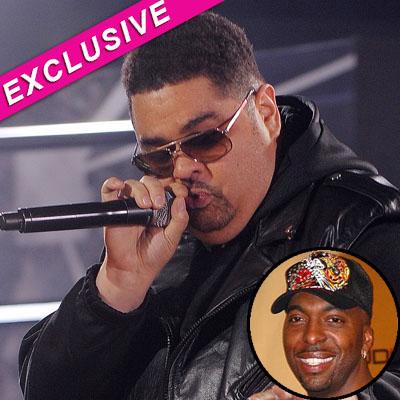 Radar Reporter
Rapper Heavy D's shocking death Tuesday at the age of 44 has stunned fans and those closest to him, including former NBA star turned radio host John Salley.
In an exclusive interview with RadarOnline.com, John calls Heavy D a really good friend and tells us they became close when he first moved to Los Angeles.
John says that he and his wife Natasha Duffy were always big fans of Heavy D's songs -- so much so, that Now That We Found Love was one of their wedding songs when they tied the knot in 1993.
Article continues below advertisement
Salley tells RadarOnline.com that early in his career he got cut out of a deal he pitched so went to Heavy D to vent.
"Heavy told me, 'Nobody owes you anything,'" John said.
"'Don't ever think anyone is going to owe you a favor.' It was a tough lesson, but I carry those words with me every day."
Visibly choked up over Heavy's death, John reminisced about a time that made him laugh.
"We were together once listening to Sirius and Heavy's song came on and I asked him what it felt like to hear his own song on the radio," John told us.
"'I don't know,' Heavy said. 'What's it like to turn on a basketball game and see you on it?'"
While no official cause of death for Heavy D has been announced, John says they frequently talked about health with one another, and Heavy was even contemplating going on John's vegan diet.
RELATED STORIES:
GWAR Guitarist Cory Smoot Found Dead; Discovered By Bandmates