Jonah Hill Didn't Need Rescuing From Australian Waters, Just 'Wasted' & 'Being Awesome'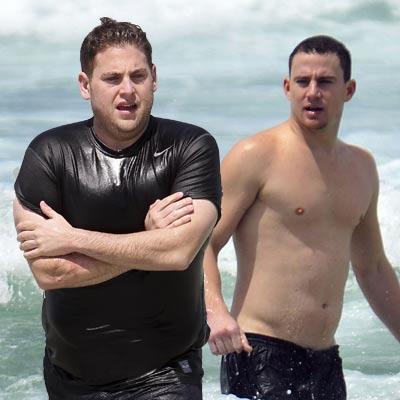 By Amber Goodhand - Radar Reporter
Reports surfaced on Monday that Jonah Hill needed rescuing while swimming in Australian waters, but the funny guy squashed the notion admitting he was just "wasted" and "being awesome."
Jonah and co-star Channing Tatum were in Sydney to promote their new flick, 21 Jump Street, and hit the waters after having a few early morning drinks.
"I come to Australia and go for a swim at Tamarama beach. I look back and see Channing is like a mile behind me...he's really far away," Jonah told news.com.au. "Two guys on surfboards then come up to me and say, 'You shouldn't be out this far.' So I swim back to Channing and we get out of the water."
Article continues below advertisement
Somehow the story got turned into an air-rescue, which never happened.
"The next day we hear, 'Oh, you had to be rescued by two guys yesterday.' This is like the worst rumor, that I'm some loser who had to be air-rescued," Jonah continued.
"I was a mile out further than any of the locals. I was just being awesome. I was going to choke a shark on my thighs if it had come to it. We had a blast."
And while it was only 9:30 a.m. Local time, Jonah and Channing admitted to being "wasted," explaining it was 6:30 p.m. where they came from and they'd just had a 14-hour flight.