Exclusive
Natalie Wood Could Have Been Saved: Secret Account From Never-Before-Interviewed Coast Guard Witness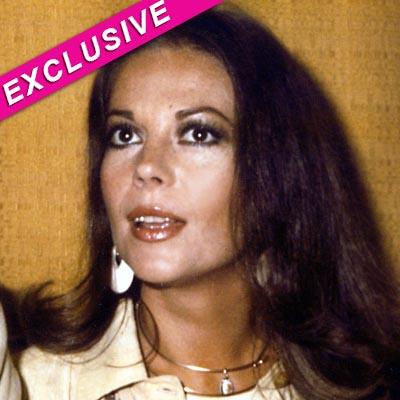 Senior Executive Editor, Star Magazine
The Coast Guard captain who pulled screen siren Natalie Wood out of the water after she drowned 30 years ago has told homicide detectives that her life could have been saved, RadarOnline.com has exclusively learned.
Roger Smith was the Supervising Rescue Boat Captain on Catalina Island, Calif., on November 29, 1981 -- the day the three-time Oscar nominated actress was found drowned.
Article continues below advertisement
He said he was never interviewed at the time cops were investigating Wood's death.
In a sworn statement presented to the Los Angeles County Sheriff Department, Smith said he got a call at 5:00am that fateful morning informing him that the West Side Story star had been missing from the yacht, Splendour, for several hours.
Smith wrote that if he had been contacted sooner, Wood could still be alive today.
In the declaration he authored in support of the dramatic re-opening of the case surrounding the actress's death, Smith stated that he was left baffled why nothing was done sooner to find the starlet, who had gone missing around 11:00pm the night before.
"I have always wondered about the delayed call for professional help to rescue Natalie Wood," Smith said.
"Always regretting that I hadn't been called early enough as I believe there may have been a true chance of saving Natalie, as the condition of her body after being brought ashore suggested she may have floated alive for several hours.
Article continues below advertisement
"Her fingers were pliable, and her face and body not showing certain effects being deceased in an ocean for hours would normally incur."
Smith revealed that he was so upset by the incident that he even looked into how long Wood could have lasted in the sea off the California coast before getting aid.
"I did some research on how long someone like Natalie could survive in the water holding on to the inflatable boat" he said.
He was going by her then-husband Robert Wagner's account that the actress had tried to secure the "banging dinghy" that was disturbing her sleep as it hit loudly against the boat and fell in the water while attempting the procedure.
"It ended up to be 3.3 to 4.9 hours," Smith said.
"Depending on her willingness to survive. That meant she was drifting with the boat being pushed by the wind and not being strong enough to pull herself back into the boat. She must have cried for help and no one could hear her that late at night with the wind blowing off shore."
Article continues below advertisement
Wood was last seen by Wagner, now 81, around 11pm, but authorities were not notified until some six hours later.
"The Baywatch Isthmus boat was equipped with all of the rescue equipment needed to find her, if we had been called," Smith said.
He also described, in the declaration, the state of Wood's body when he pulled her onto deck of his rescue boat.
"She had a burgundy night gown with nothing underneath," he recalled. "Her arms and fingers moved very easy as I removed her rings; she showed no signs of rigor mortis."
"She must have been hanging onto the safety line on the boat drifting out of the harbor for hours. Her eyes were still open so I closed them and covered her with a blanket."
He claimed he was treated as the "fall guy" and was demoted from his position four months after the incident which he had held for 10 years.
Smith said he had fought against cutbacks to the service before Wood's death and warned his superiors that they were jeopardizing the possibility of loss of life outside of their mainly 9-to-5 operation.
Article continues below advertisement