Is That You Amanda Bynes? Troubled Starlet Makes Strange Faces In Awkward New Video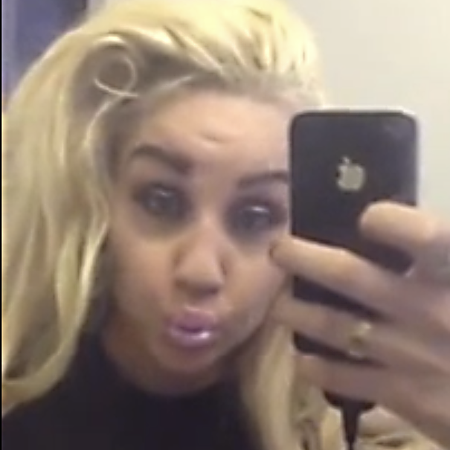 With dance music blaring in the background, Amanda Bynes is decked out in makeup, rocking a smartphone, an over-the-top 'do and pursing her full lips in a new clip uploaded to her Twitter page Monday.
"I'm Sucking On A Sour Patch Kid Listening To Music Getting Ready For Tonight :D," Bynes, 27, tweeted, adding in a subsequent tweet that she was "twerking out," a reference to a racy type of dance.
The once-innocent What I Like About You star continues to make headlines with her bizarre behavior, sounding off about a potpourri of topics ranging from her crush on Drake, her distaste for as the media, suicide prevention and eating disorders.
Article continues below advertisement