Amanda Bynes Dials Back Bizarre Tweets, Writes About Suicide Prevention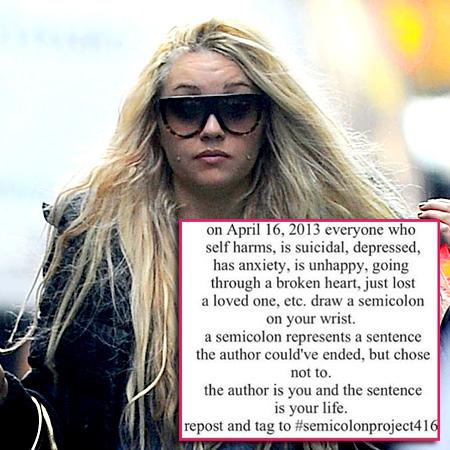 Article continues below advertisement
"On April 16, 2013 everyone who self harms, is suicidal, depressed, has anxiety, is unhappy, going through a broken heart, just lost a loved one, etc. draw a semicolon on your wrist," Amanda posted.
"A semicolon represents a sentence the author could've ended, but chose not to. the author is you and the sentence is your life. Repost and tag to #semicolonproject416."
This Tweet follows the weekend shout-outs she gave to Drake, whom she is seemingly fascinate with.
"@Drake Eyes For Days," Amanda Tweeted, which is less direct than her previous post that lives in Twitter infamy, where she asked him to "murder my (censored word for lady parts)."