She's Out Of Control! Amanda Bynes Flies Into A Rage, Curses & Rants Against Blogger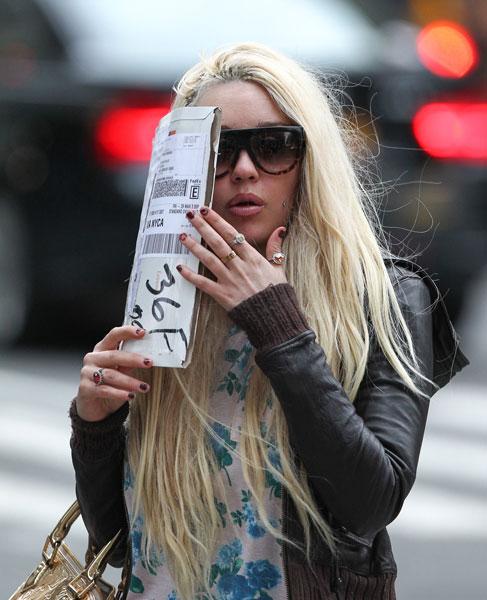 It was a busy Thursday for Amanda Bynes, who used a FEDex envelope to evade paps in New York as she left the gym, then went on a very personal Twitter rant against an openly-gay gossip blogger, calling the person "ugly" and "the scum of the earth!"
She wrote that the blogger "has never had a hot boyfriend" and "makes being gay look bad!"
She continued that "no one wants to be a single parent bc no man wants them," before uploading an unflattering pic of said person lined up against a picture of her.
Article continues below advertisement
Bynes, who's been the chatter of tabloids in recent weeks with her bizarre behavior, also stressed to nearly 600,000 followers that the only place you should be getting news about her is the account itself.
"I don't speak to my parents anymore, they don't talk to reporters on my behalf. Don't believe anything you read about me unless I tweet it," the What I Like About You star, 27, wrote. "My friends don't speak on my behalf either. Please don't read anything about me needing help. That offends me. Follow me on twitter!"