Before It All Went Awry! Amanda Bynes Shares Childhood Photos From Happier Times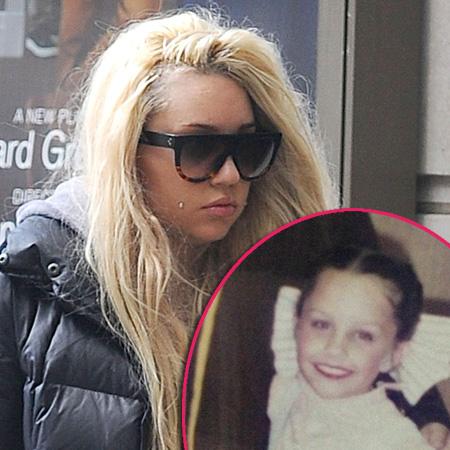 With her constant hair changes, bizarre Twitter rants and erratic behavior, it is easy to forget that Amanda Bynes was once an adorable fresh-faced girl just breaking into Hollywood.
Before her arrests, move to New York City and unrequited love of Drake, Amanda was taking singing lessons and hanging out with her family and RadarOnline.com has photos from her early childhood.
"Me at 8 years old!" Amanda Tweeted and posted a picture where she is smiling with bright red lipstick on and wearing a pretty white bow in her pulled back hair.
Article continues below advertisement
"Me at 7 years old" is a picture of the former Nickelodeon star in a long t-shirt with her charmingly smiling for the camera.
The third photo Amanda, now 27, shared is her during "singing lessons!" and is a glimpse back into her idyllic life before she became a household name.
While Amanda often rants on her Twitter page, even with sexually suggestive Tweets, she also writes simple statements, with the most recent post saying: "Don't worry about thoughts, it doesn't matter how it feels, all that matters is how it looks."