Feuds, Fakery & Fashion Fails! Birthday Queen Kim's Most Dramatic Year Ever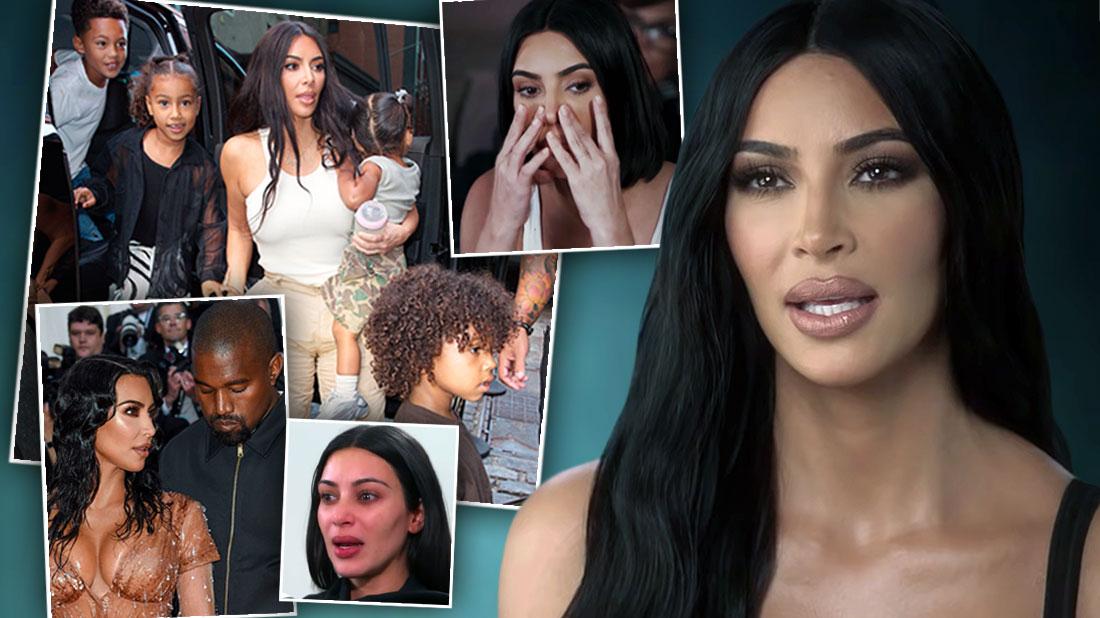 Kim Kardashian is celebrating turning 39 on October 21, but life hasn't exactly been one big party for the reality star over the past year!
One day she's fighting with her rapper husband, Kanye West, about where they should live or how she should dress.
The next, she's battling her sister Kourtney, whom she's growing further and further away from as the months go by.
And the trendy reality star's even begun making major fashion faux pas when it comes to style.
Article continues below advertisement
As RadarOnline.com recently reported, Kim faced a firestorm after she decided to name her new shapewear line Kimono, which many fans found to be disrespectful.
"I am always listening, learning and growing – I so appreciate the passion and varied perspectives that people bring to me," said Kim, trying to make the controversy go away.
Scroll through Radar's gallery for more on Kim's more dramatic year ever as she marks another birthday.
The End?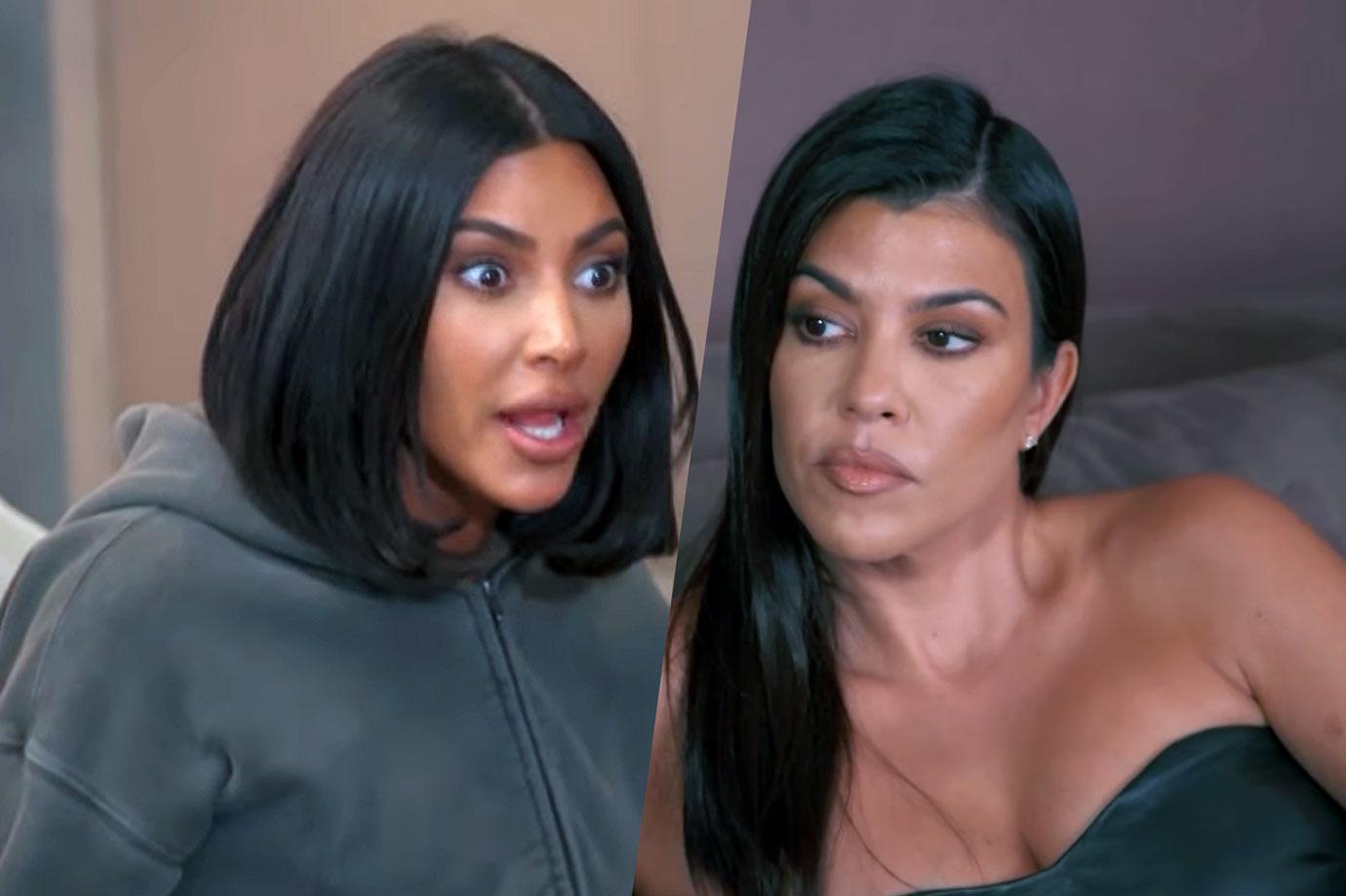 Kim's hackles were recently raised when her sister, Kourtney, admitted she would be happy if the family's bread and butter, Keeping Up with the Kardashians, finally ended its long run. "We're firing Kourtney. She's out," Kim sniped of the revelation, clearly furious at her eldest sister, whom she's long accused of being lazy and "fake."
Article continues below advertisement
Off-Camera Chaos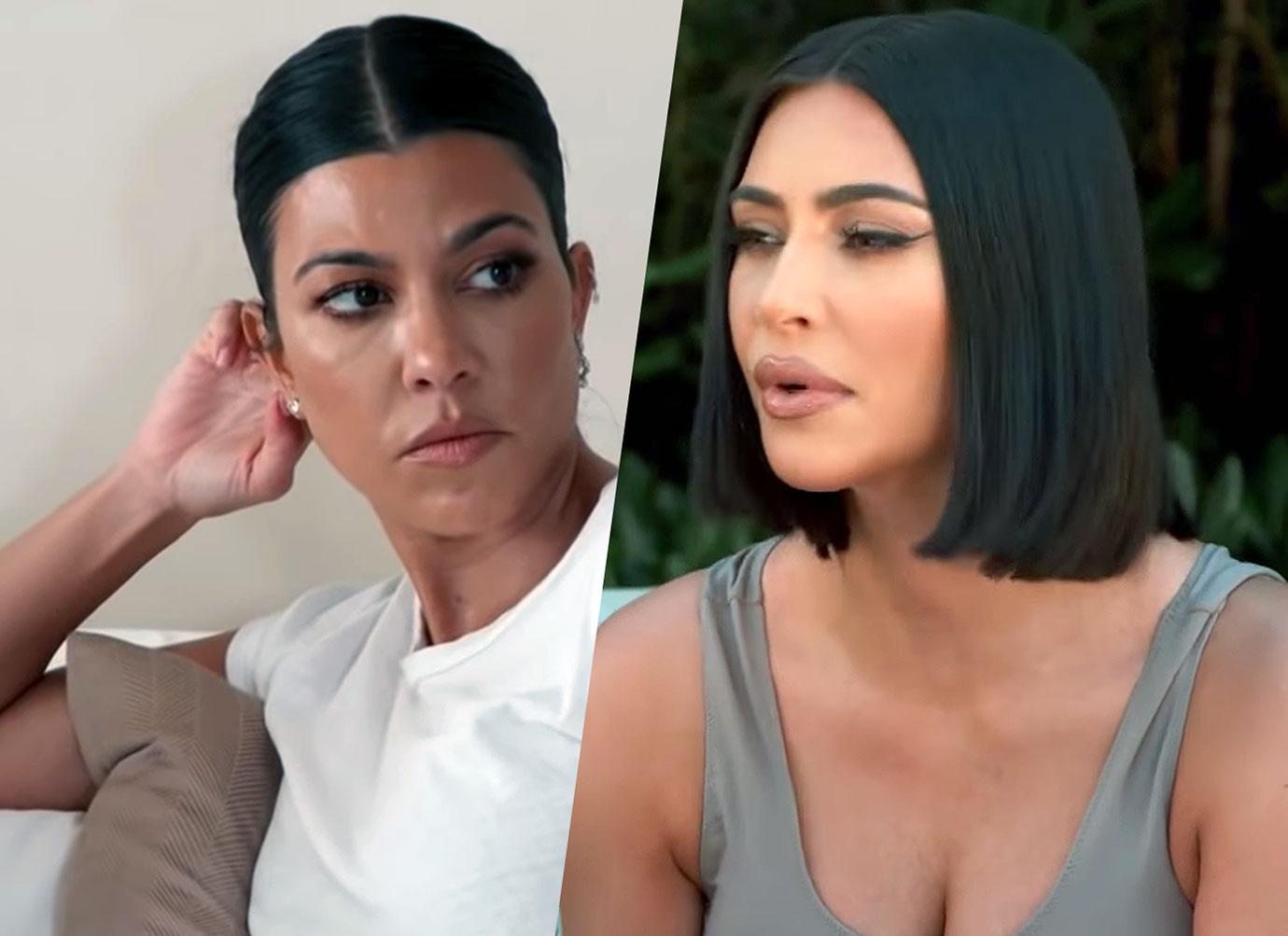 The bitter exchange comes on the heels of Radar's report the two sisters have been bitterly battling behind the scenes. In September, a source close to the stars told Radar the sisters "can't be in the same room together" since they "genuinely can't stand each other." Revealed the source: "Kourtney has hated Kim for a couple of years now. She thinks she's vapid and mean, and Kourtney has much better things to do with her time than kiss up to Kim." Meanwhile, Kim "thinks Kourt should kiss up to her given she would be a nobody without her."
Article continues below advertisement
Fashion Victim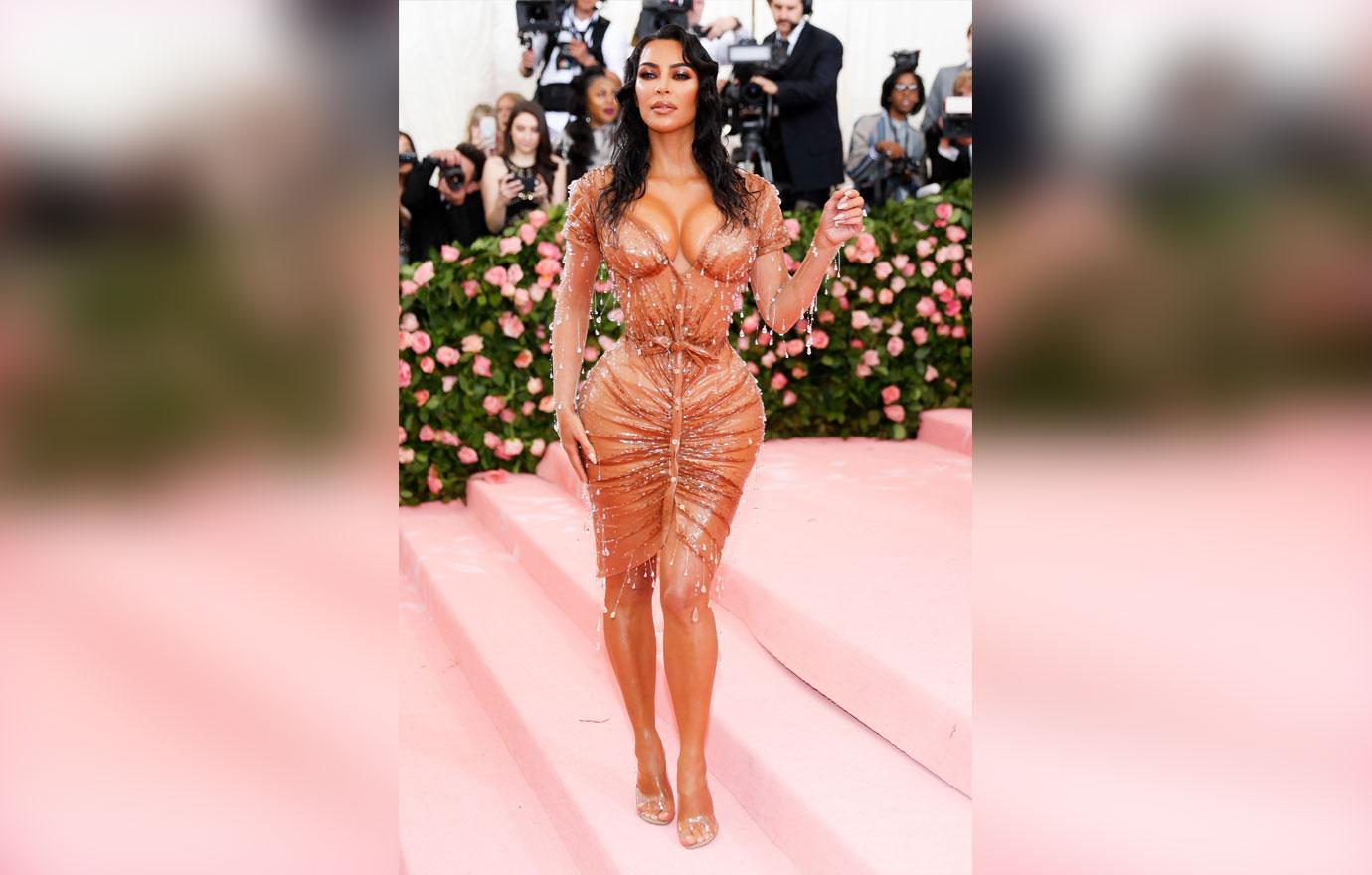 Last spring, Kardashian was stunned when her husband slammed her fashion choice for the Met Gala in New York City. "Like the corset, underwear, all that vibe, I just feel like I just went through this transition of being rapper, and lookin' at all these girls and looking at my wife like 'Oh, my girl needs to be just like all the other girls, showing her body off'… I didn't realize that that was affecting like my soul and my spirit as someone that's married and loved, and the father of what's about to be four kids," Kanye, 42, said.
Article continues below advertisement
Negative Energy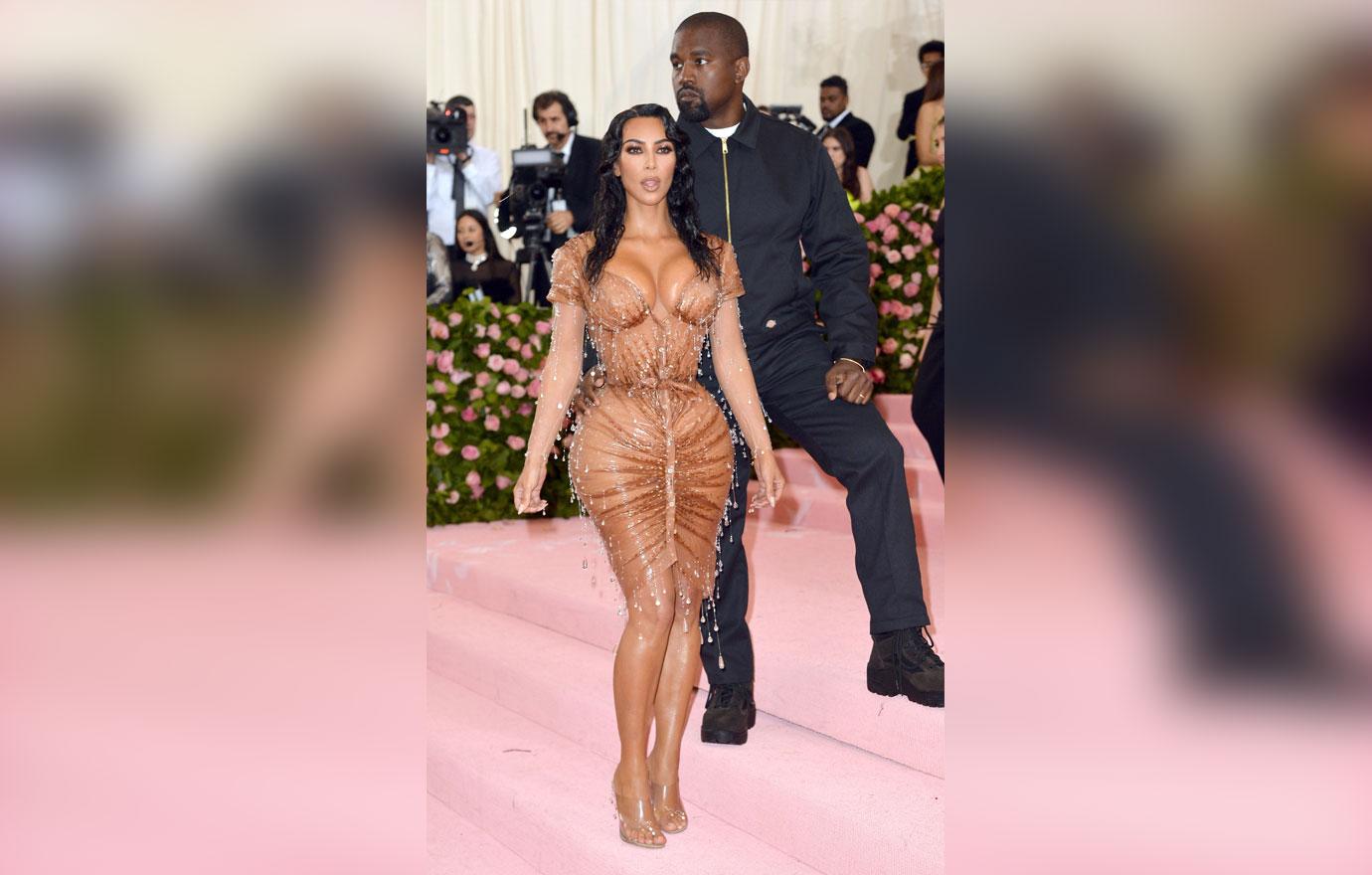 Kim, clearly annoyed at her husband's shaming, clapped back. "The night before you're going to come in here and say you're not into the corset look?" Kim asked. "You're giving me really bad anxiety… I don't need any more negative energy for you to now say you're not into me wearing a tight dress."
"You are my wife and it affects me when pictures are too sexy," Kanye responded.
At that, Kim gets even more annoyed, blasting, "You built me up to be a sexy person and have confidence! Just because you're on a journey and your in a transformation, doesn't mean I'm in the same spot with you."
Article continues below advertisement
Parenting Problems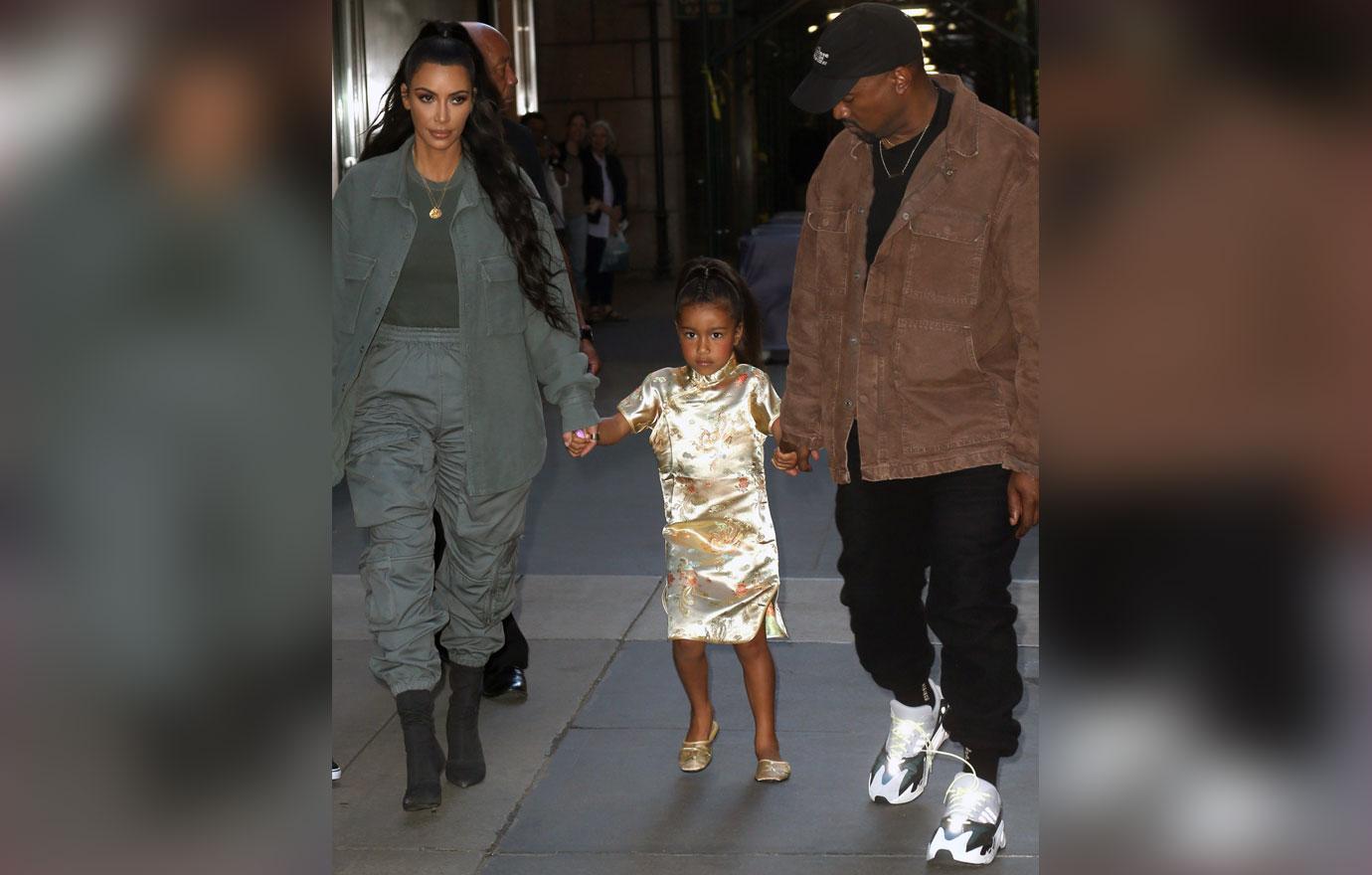 Kim's also in hot water at home with Kanye. "It's never been more clear that they're two very different people," a source previously told Radar. The problem? Though Kim has been supportive of Kanye's transformation — jumping from creating waves of controversy on Twitter to hosting Sunday church services around the country — their differences have never been so apparent. Kim recently fumed about Kanye's conservative parenting rules, telling E! News that she "got in trouble" with him when she let 6-year-old daughter, North, wear lipstick.
Article continues below advertisement
Wild West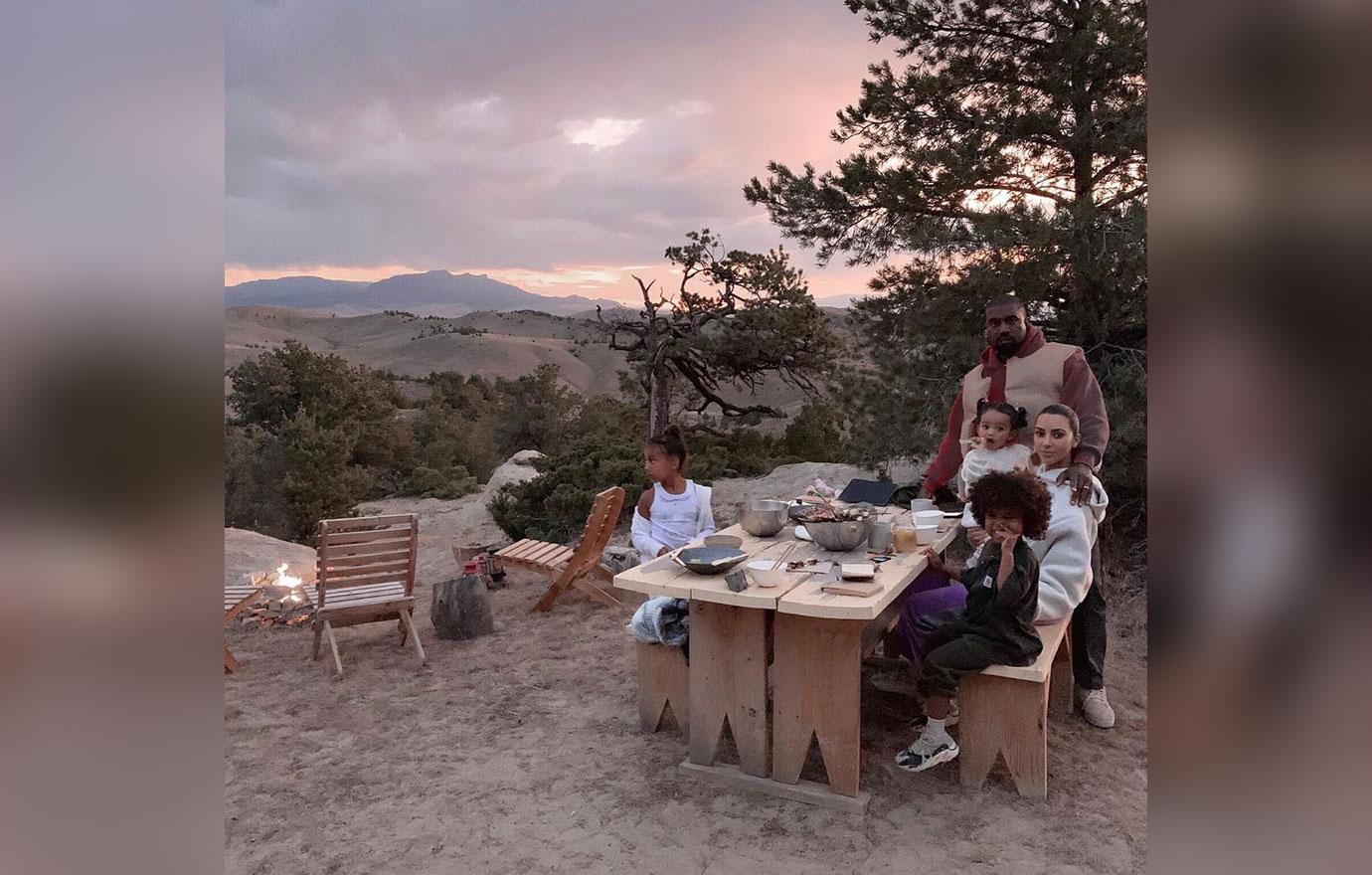 While Kim is the quintessential California girl, she's celebrating her birthday amid tensions about her husband's plan to move them all to Wyoming for long stretches of time. "Kim puts on a brave face for the pictures, but she absolutely hates it out there in the wilderness," a source exclusively shared with Radar. "She finds the wide open spaces unsettling, can't take to the creatures, and misses the city as soon as she lands."
The source continued, "She doesn't want to spend any more time there than she absolutely has to — but the problem is that ironically Kanye has never felt more calm than when he's out in the country, which is important to him given his mental health situation."
Article continues below advertisement
Unfriendly Neighbors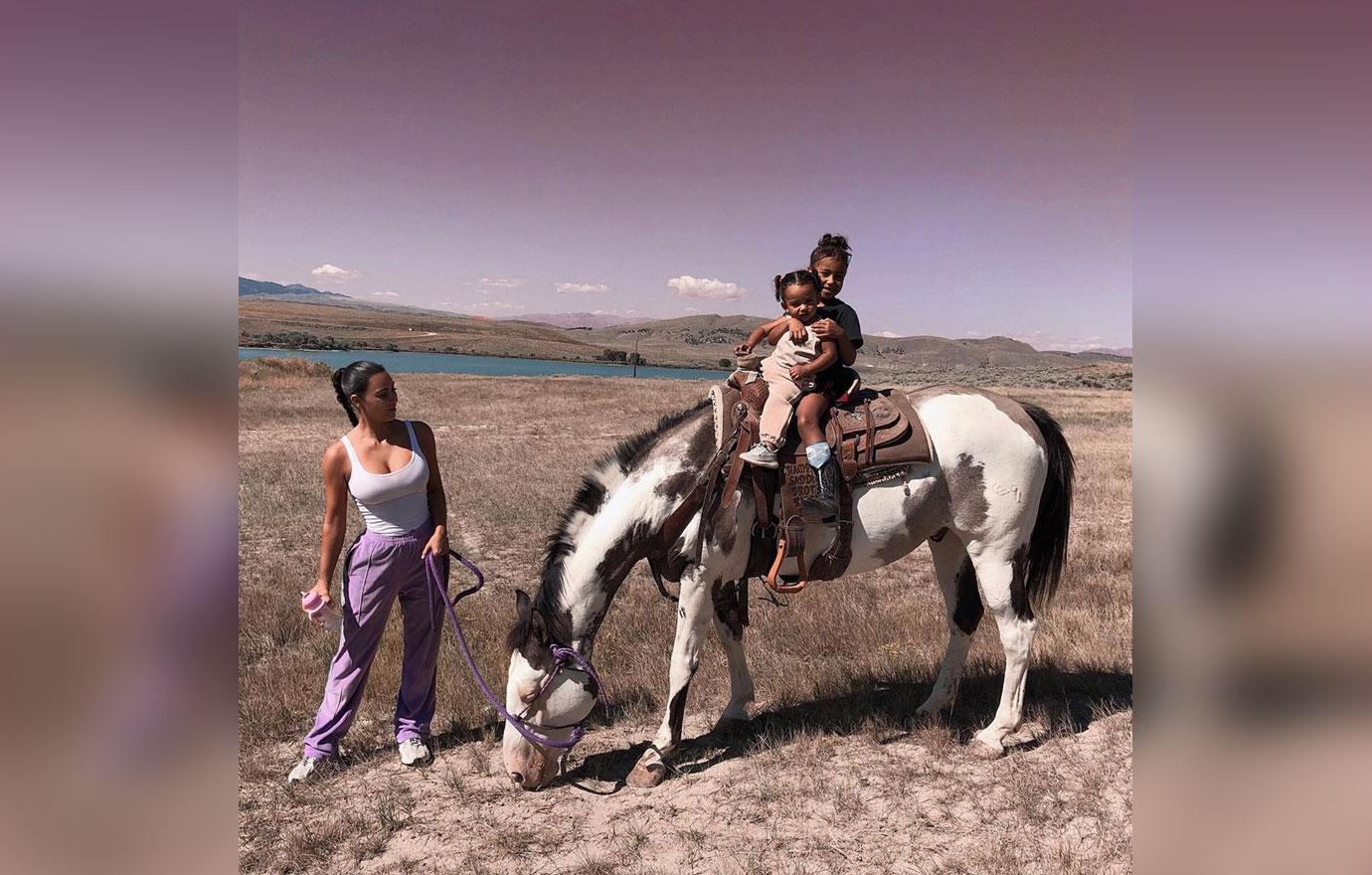 It didn't help Kim when she aggravated her new Wyoming neighbors. As Radar reported, the reality star and her husband Kanye came under fire for chasing antelopes while on an ATV on their Cody, Wyoming, property. Now, a local resident is demanding the couple apologize to the community for treating the wildlife poorly. "I was fuming mad because I am an avid outdoorsman," Jess Arizona, who has been hunting for over 20 years, told Radar. "We have a family ranch there. When I saw that, it really upset me. It's appalling!"
Arizona explained how the incident "stressed the herd out" and "displaced their home."
"Kim is an activist, she wants to help people get out of prison and be a lawyer, then take the initiative and time to respect the wild life and use their platform in the correct way!" she said.
Article continues below advertisement
Traumatic Memories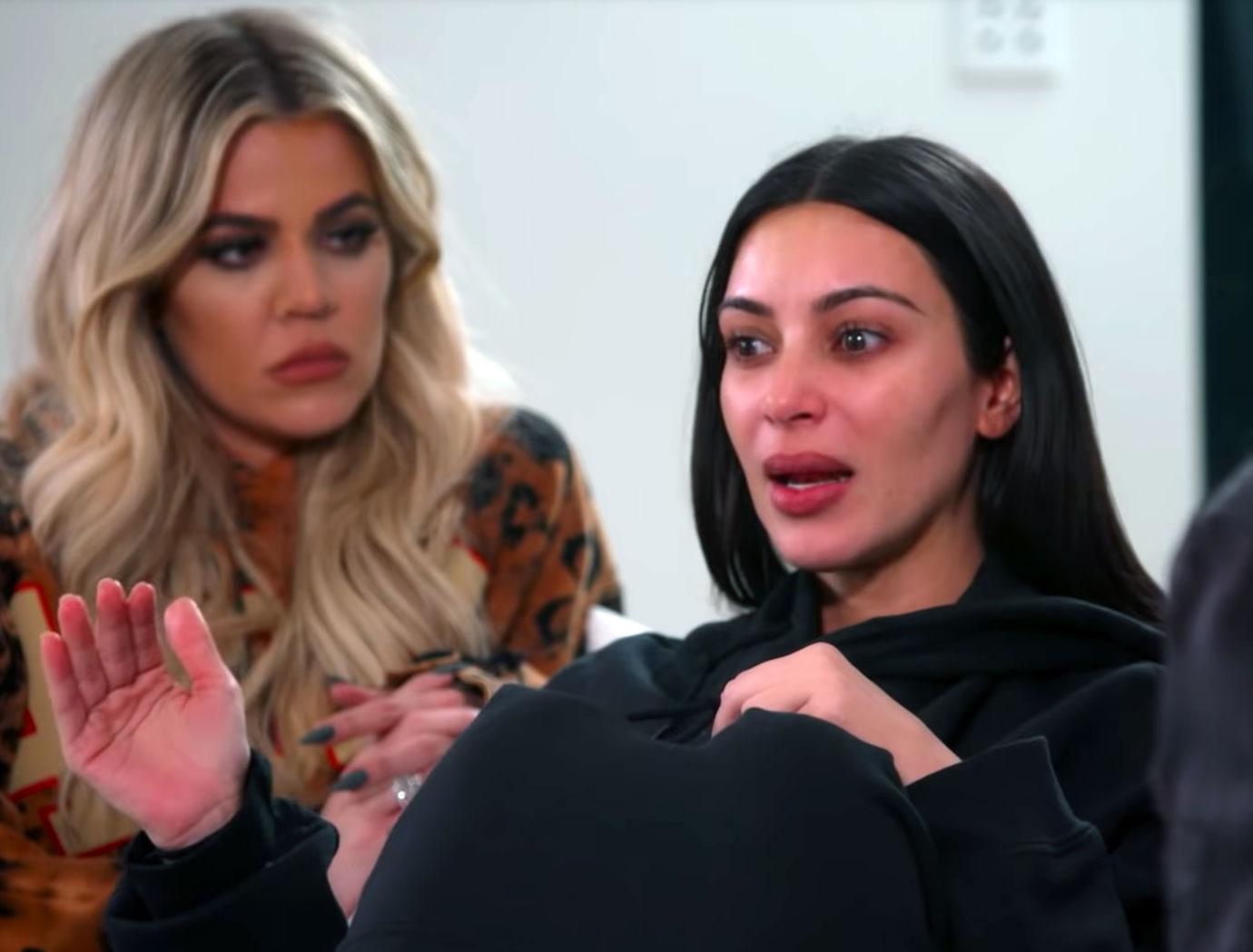 For a new E! True Hollywood Story, Kim had to dig deep into the trauma she still continues to suffer after she was robbed while visiting Paris in 2016. "It was the scariest thing I've ever been through in my entire life, just thinking that, you know, you're about to die. You're just kind of bracing yourself for the moment that they're gonna shoot you and kill you," she said. After the robbers left, Kim was able to wriggle her hands out of the ties and run to the balcony to call for help. For months after she was rescued, she continued to deal with anxiety and sleeping issues. "That 10 minutes really changed my whole life," Kim noted.
Article continues below advertisement
Bad Blood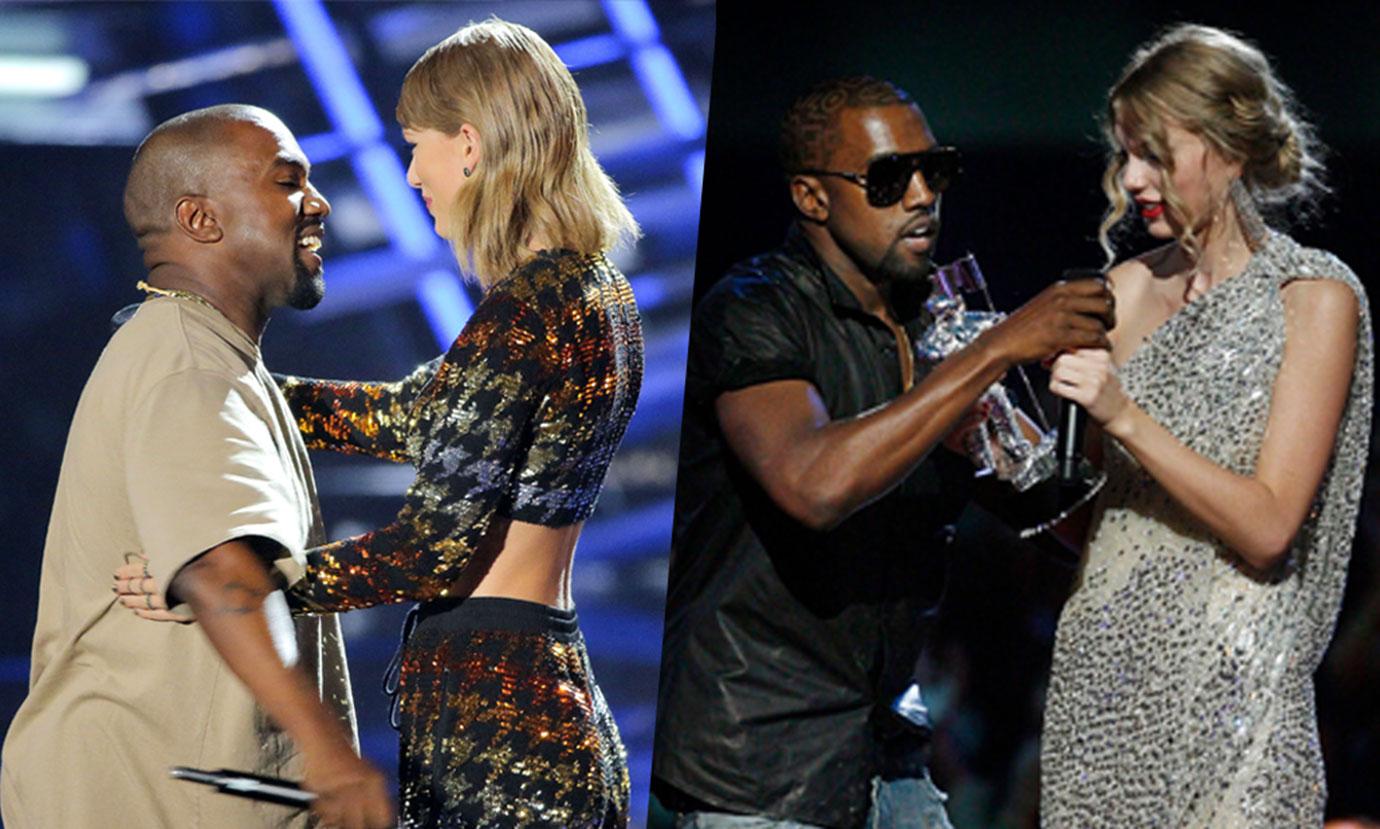 The entrepreneur may be a year older and wiser, but Taylor Swift doesn't seem to have any respect for her elder. Kim was fuming after the singer gave a recent interview, calling her nemesis and Kanye "two-faced."
"Kim hates Taylor and she can't understand why she's always talking about her," a source told Radar of the latest dustup between Swift, 29, and the couple, who she's been battling off and on since 2009.
The trio famously feuded after Kim revealed an illegal recording she took of the "Bad Blood" singer on the phone with West. "Kim thinks she has everything in life. A husband, kids, great family and she thinks Taylor is probably just jealous of her," the source said.