Boozing, Extreme Weight Loss and Paranoia: Joe Giudice's Prison Secrets Exposed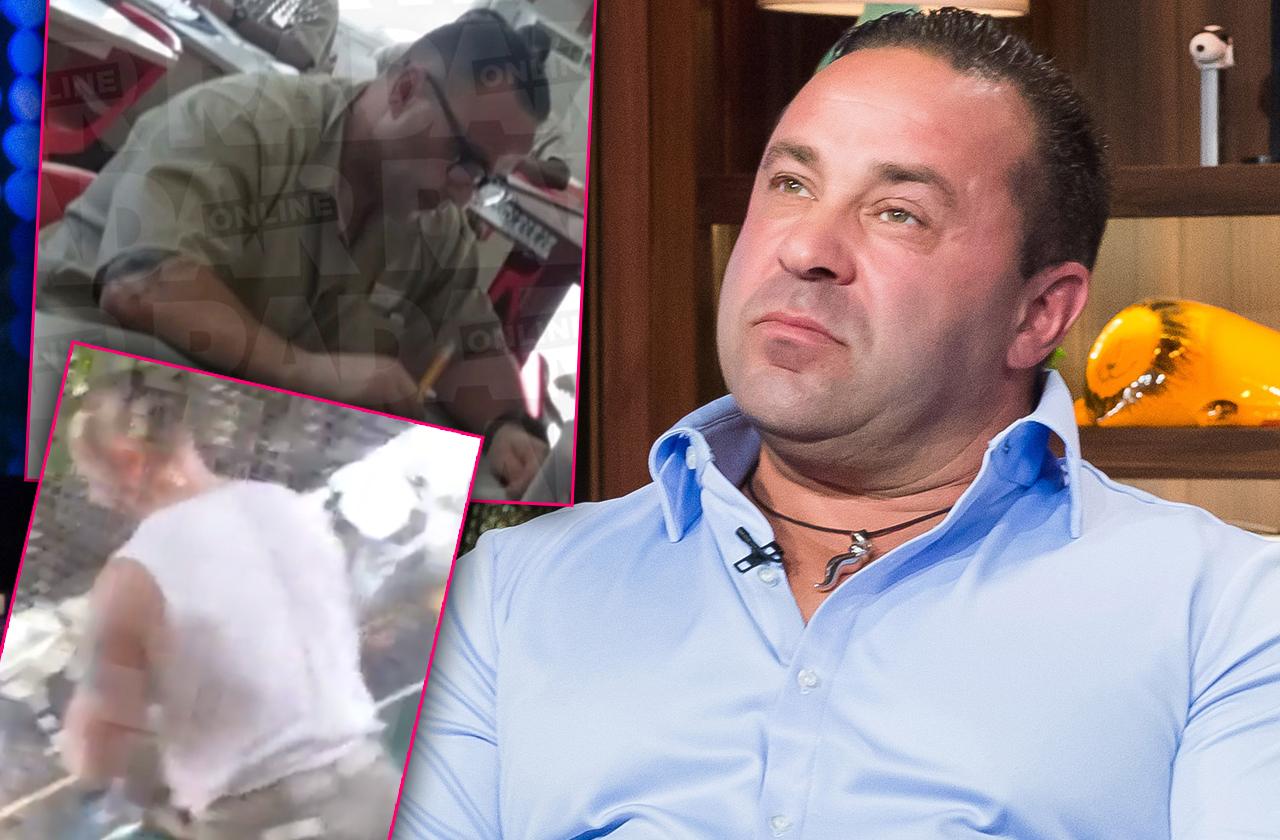 Joe Giudice suffered through a tense September 11 hearing in his ongoing deportation drama — and RadarOnline.com can exclusively report he's looking worse for wear.
Joe's large family, including his mother, brother, aunts, uncles and cousins, came to support him in the do-or-die immigration court hearing — but the group gave his wife Teresa the cold shoulder.
Joe's "lost so much weight, about 80 pounds," a court onlooker said. "He looks sickly, and sad."
Article continues below advertisement
Joe, who hasn't been seen in public since his March 2016 check-in to federal prison on fraud charges, made his appearance on video from ICE's Clinton County Correctional Facility in McElhattan, Pennsylvania, where he has called home for the past six months.
As RadarOnline.com previously reported, Joe was released from prison and immediately taken into ICE custody last March after serving his three-year sentence for mail, wire and bankruptcy fraud. He's been fighting an immigration judge's October 2018 deportation order tooth and nail ever since.
In his latest court date, Joe's lawyer argued the 49-year-old father of four should be released from ICE custody on bond while he's appealing the court's order.
"He just wants to be here with his wife, brother, and family," Joe's attorney told the court, arguing his client wouldn't be a "flight risk" if released.
A source previously told RadarOnline.com, Joe will request to be kicked out of the country immediately if he isn't soon allowed to post bond. "It's been horrible, and he doesn't want to rot away in custody any longer," a source said. "The moment he is denied, he said he will pull his appeal and get ready to go to Italy."
Article continues below advertisement
Joe has changed for the better and the worse in his harrowing time locked up. Click through this RadarOnline.com's gallery to learn all about his secret new reality.
Article continues below advertisement