Exclusive
HIV Jail Terror: Joe Giudice Hides In Cell To Avoid Cons With Deadly Disease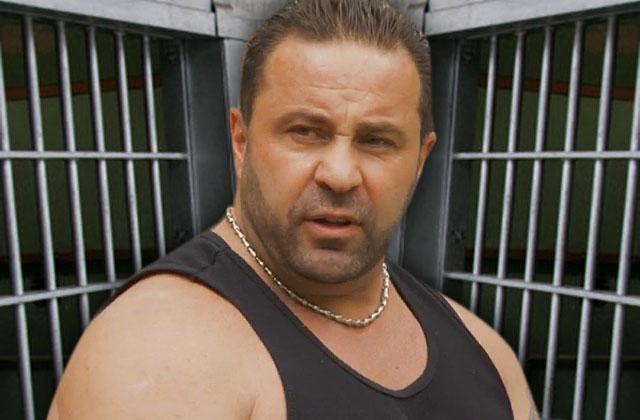 Joe Giudice has a lot more to worry about in prison than dropping the soap in the shower — he's dodging a prisoner who has HIV, sources tell RadarOnline.com.
The Real Housewives of New Jersey star, 44, is serving a 41-month prison sentence at New Jersey's Fort Dix correctional institution for running an elaborate fraud scheme.
And just five months into his jail term, which began on March 23, he's become "insanely paranoid" about everything, from being deported to catching HIV in the low security lockup jail, dishes a source.
Article continues below advertisement
"Joe might act like a tough guy on screen but he's behaving like a little mouse in prison. He's hiding in his cell most of the time to avoid other inmates and is petrified of being raped," the prison source told Radar.
According to the snitch, Joe overheard an inmate revealing his HIV diagnosis to another inmate in the dining hall and it set off alarm bells in his head. Now he's begging staff to test him more often for the killer virus.
MORE ON:
The Real Housewives of New Jersey
The former businessman has struggled to cope behind bars with only minimal contact with his reality star wife Teresa, 43, and four kids Gia, 15, Gabriella, 11, Milania, 10, and Audriana, 6.
"He knows he's screwed up in so many ways. He just doesn't want anything else to go wrong," said the source.