Olympic Scandal: Ryan Lochte's Haunted Family Past Exposed!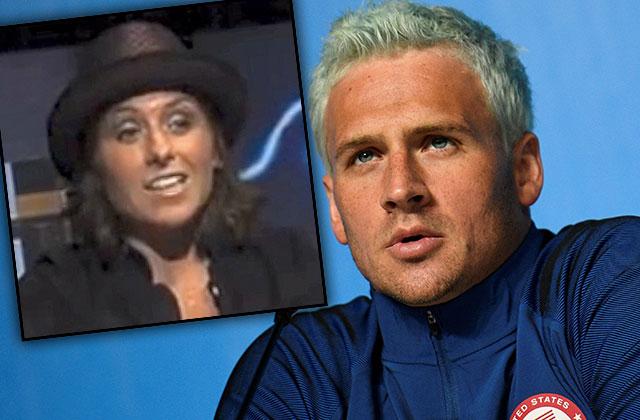 Article continues below advertisement
Megan eventually signed a 9-month deferred prosecution agreement that mandated her not break any laws, find a job, pay a fine and complete 25 hours of community service. The case was dismissed the following year in August when she completed those terms.
But just one year later, Megan was busted for driving under the influence!
On August 11, 2001, police were called after an onlooker saw Megan, who was driving dad Steven Lochte's, car, get into a scary accident!
Article continues below advertisement
"According to the driver Ms. Lochte turned the wheel sharply causing the vehicle to overturn," the incident report says. "The vehicle then skidded about 550 feet on its roof."
Luckily Megan only sustained minor injuries but the officer noticed the "smell of alcohol" and her "slurred speech" in the report.
The 21-year-old was transported to the Halifax Medical Center in Daytona Beach, where her blood was taken.
Blood test results came in about a month later, and showed a blood alcohol level of .214 and .217 – much higher than the legal .08 limit in Florida.
Her DUI was eventually reduced to a reckless driving charge, however. After signing a plea deal, Megan was fined $128 and forced to pay two $50 fees: to the State Attorney's officer and the Holly Hill Police Department.
As RadarOnline.com reported, brother Ryan had his own boozy run-in with the law when he was caught drunkenly peeing in public in 2005.
"I observed Mr. Lochte urinating between two vehicles. I could also smell a strong odor of an alcoholic beverage coming from him. Mr. Lochte was refereed to Judicial Affairs for this incident," an officer wrote in documents exclusively obtained by RadarOnline.com.
Ryan was off the hook, however, after completing his end of a three-month deferred prosecution deal.