Ryan Lochte Breaks Down In Tears And Picks Up Women On His New Reality Show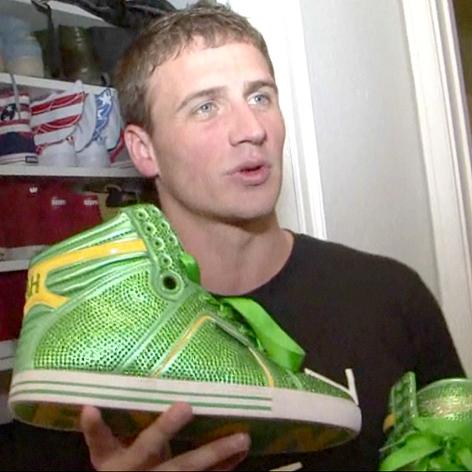 What Would Ryan Lochte Do? Now we know -- break down in tears and pick up women!
Viewers will see both the sensitive and playboy side of the Olympic swimmer on the premiere of his new reality show on E! on Sunday night.
As RadarOnline.com's sneak peek shows, Lochte has a real soft spot for his family, saying,"Without family, I don't know where I'd be." Recalling his Olympic experience last summer, he says, "I remember the first time I won a gold medal. I did something I never thought I'd be able to. Having my family there to support me was everything." The athlete then starts crying and says, "It's the first time I've ever cried on camera" and lets out an expletive that's bleeped out by E!
Article continues below advertisement
Later in the show, the sexy swimmer talks about his reputation as a romantic player and admits, "Going out and trying to look for a date? I don't really have to do that. They kind of come to me."
Cameras catch Ryan looking very comfortable at a bar, surrounded by beautiful ladies and he sighs, "I don't know where my love life is going. There are millions of women out there."
And then there's his somewhat wacky shoe line. You have to see them to believe them!
What Would Ryan Lochte Do? premieres on E! Sunday at 10/9c.